LOUISVILLE, Ky. (WDRB) -- Any hot summer day will leave a person sweating, but it is even hotter on freshly poured asphalt.
Hollis Spencer, a foreman with Louisville Paving and Construction, has grown accustomed to the heat in 20 years in the business, but he still values the five minute breaks he can get in between asphalt trucks coming to sites.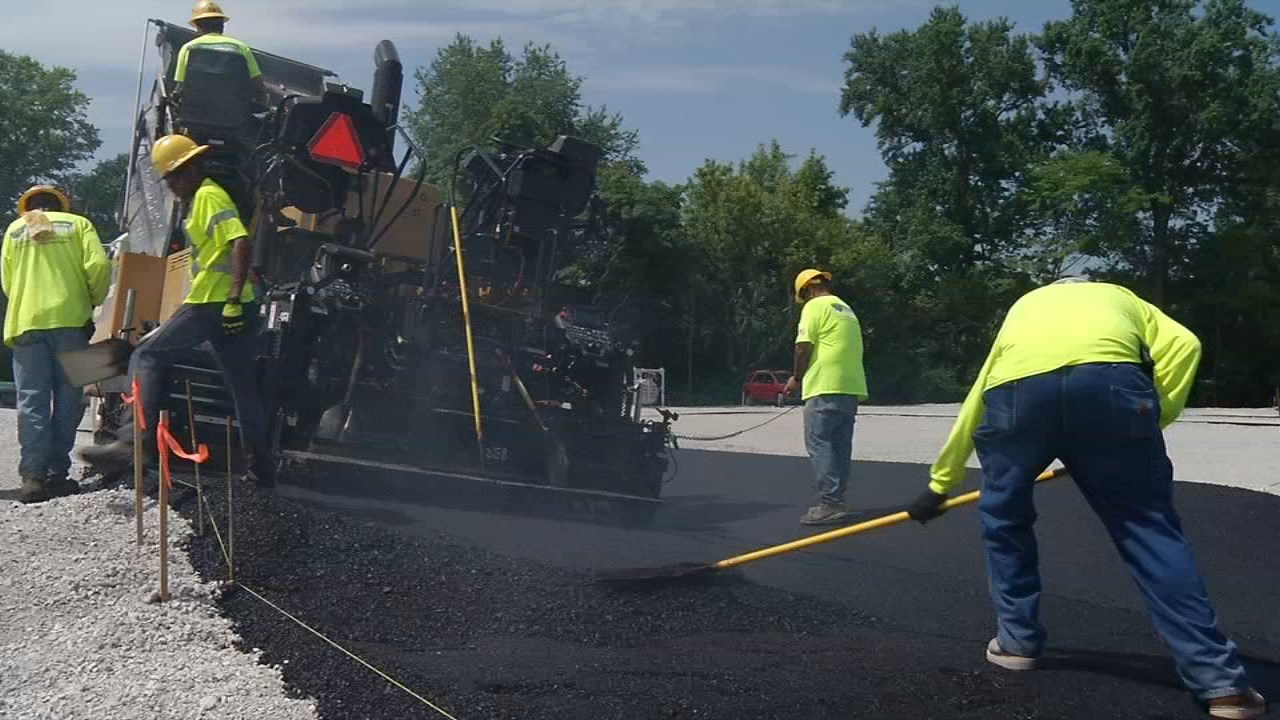 "You have heat coming from the top, heat coming from the bottom. It's hot," he said. "It's like being in a sauna to the 10th power."
When asphalt is made, it heats to temperatures upward of 350 degrees. Sometimes it cools down some on the way to work sites but not much. On an 85-degree day with a slight overcast sky Wednesday, the asphalt clocked in at 285 degrees fresh off the truck. For Louisville Paving and Construction Safety Coordinator Mike Wallingford, the heat is no joke.
"I ask anyone that thinks it's hot to step out with one of our paving crews," Wallingford said.
He said safety is the No. 1 priority for the company's 670 employees, many of whom work eight hours in the direct sunlight with little shade. He said training for crews is key. The company provides annual compliance training as well as frequent safety meetings. 
"With our paving crews, they've changed work hours," Wallingford said. "They're coming in much earlier ... getting off earlier before we really get into the heat off the afternoon."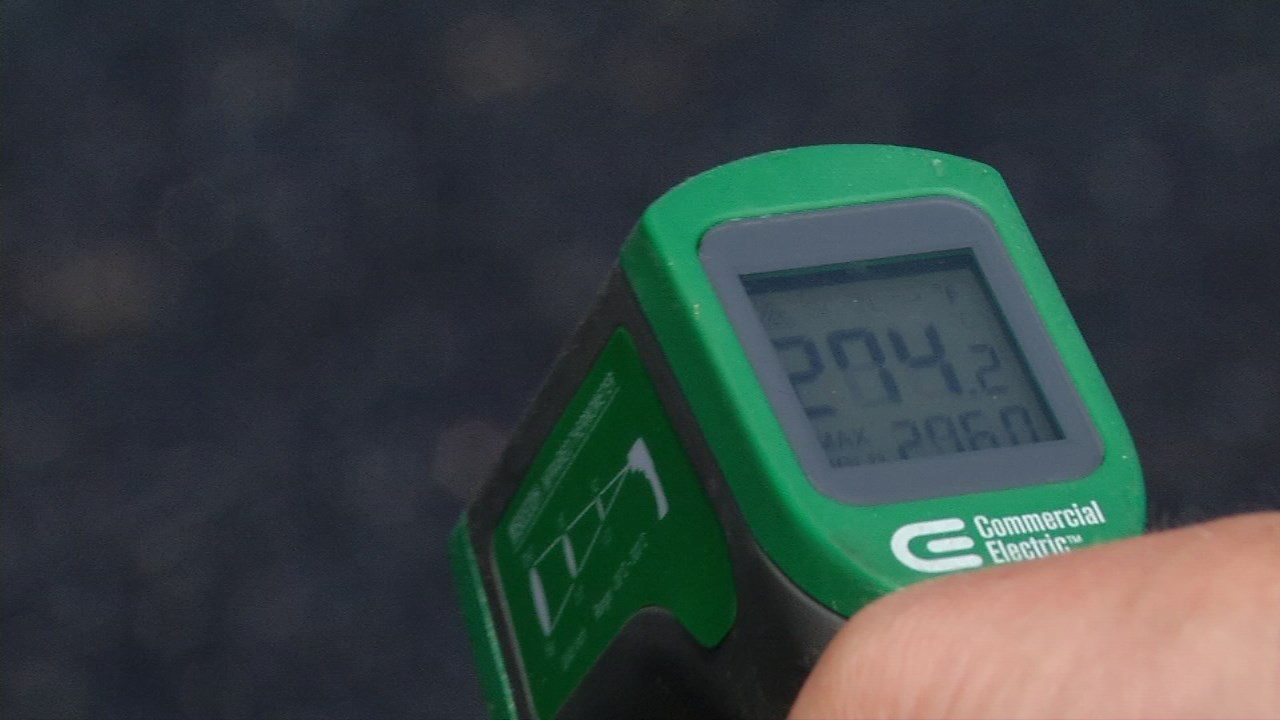 Construction workers said they find any way to get a break from the sun. Many wear bandanas under their hard hats to keep the sun off their neck. Others attach umbrellas to to their machines, and everyone takes a quick break when they can.
"When we get the trucks out of here, we'll take a break," Spencer said. "Five minutes means a whole lot out here."
The job comes with many risks, and just this year the company has already had a few heat-related injuries. However, foremen like Spencer try to keep their crews as safe as possible.
"We watch each other out here," he said. "We rely on each other. Plenty of water ... take frequent breaks."
In extremely hot conditions, the company gives workers the opportunity to remove their hard hats for a while to release some of their body heat.
Copyright 2018 WDRB Media. All rights reserved.