LOUISVILLE, Ky. (WDRB) -- Councilman Brandon Coan, D-8, has heard the passionate calls for change. As protesters demand transformative reforms to police departments after the deaths of Breonna Taylor, George Floyd and others, some have urged Coan and other Louisville leaders to "defund the police."
Days before Louisville Metro Council passes the yearly city budget, which includes funding for Louisville Metro Police Department, Coan is considering the idea. However, he says the demand to "defund" LMPD is a misnomer.
"I don't think anybody here is talking about police abolition in any short term in our society," he clarified.
But Coan, a Democrat who represents parts of the Highlands, says LMPD must evolve as departments across the nation do.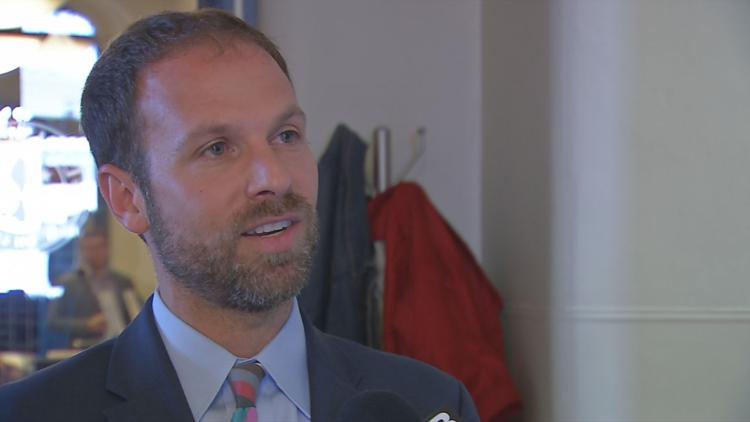 "There are a lot of responsibilities and a lot of workload that has been put on police officers, including dealing with homelessness, mental illness, drug addiction and other societal problems that are really beyond the scope of their tools and training," he said.
So Coan has drawn up an idea that he acknowledged is still in its infancy.
His plan would cut 5% of LMPD's $190.5 million budget each year for three years and send that money to other city initiatives that combat problems such as homelessness, drug addiction and mental illness.
Coan explained the particulars of his idea in his weekly newsletter:
"To analogize, that would give Mayor Fischer three more years to cut $26,827,575 from LMPD, including $8,942,525 beginning July 1. He could eliminate the next three classes of police recruits in FY21, which he was prepared to do last year, if necessary ($7.5 million), reallocate the cost savings from cancelling Kentucky Derby Festival events ($1,098,444.16) and divest completely from military-style equipment, weapons and ammunition to cover the balance.
"That is enough funding," Coan wrote, "to increase community health and social service staffing by 50 ($5 million), double the general fund appropriation for the Office for Safe & Healthy Neighborhoods ($1,153,000), reinstate and double the Small Business Development team ($1 million), earmark $1 million for participatory budgeting to reinvest in black communities, support predevelopment of the Louisville Community Grocery ($500,000) and fully fund seasonal pool operations ($223,000) with leftover change ($66,525)."
Coan pointed out that other cities — Boston, Minneapolis, Los Angeles — have reformed their police budgets to varying degrees.
But for Coan's idea to become reality, he'll need buy-in from other Council members. Councilman Scott Reed, R-16, said he and other Republicans wouldn't support the effort.
"Based on the feedback that I have received via social media, most would not be in favor of that whatsoever," Reed said. "You can always have the conversation. I don't believe it's going to gain much support."
However, Reed said that doesn't mean he opposes reforming LMPD in other ways.
He thinks LMPD could benefit from better training and pay raises for its officers.
"They're underpaid compared to other peer cities," he said. "They're overworked. Their morale is very low."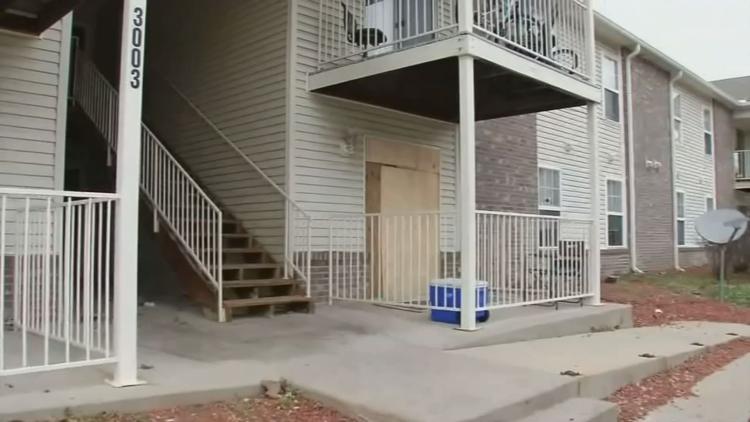 Still, Coan isn't deterred. He also isn't discouraged by the Council's deadline to pass a budget, which is less than two weeks away.
"Two weeks is both a short time and a long time in the world that we live in these days, so I trust that we can get it done," he said.
Coan hopes Council members will begin discussing his idea on Monday.
Under the current budget plan, proposed by Mayor Greg Fischer weeks before protests and demands for reform began, LMPD would receive its $190.5 million in funding. Without successful amendments by Coan or others, the budget is slated to pass the Council next Thursday.
Read more details of Coan's idea here.
Copyright 2020 WDRB Media. All Rights Reserved.