LOUISVILLE, Ky. (WDRB) -- A Louisville councilwoman is sharing a new proposal that would change policing in some situations.
Metro Councilwoman Nicole George wants to see the Louisville Metro Police Department implement a deflection approach, which would allow mental health experts or social workers to join officers in responding to 911 calls that may involve addiction, homelessness or mental illness. The University of Louisville has agreed to conduct a study on various deflection plans across the country.
"It's really designed to meet people where they are in the moment," said George, D-21. "... I think we're seeing a time right now where people want to see another response," she added. "They want to see another way to really be able to meet the needs of our community, as well as take some of the burden off of law enforcement."
Cities around the county have implemented programs in which health experts and social workers are their own team. In other cities, they join officers at scenes.
"Let's say you're trying to buy a cup of coffee and you notice a neighbor who is in crisis," George said. "They could be a threat to themselves or others — or maybe you feel they are escalated — but they are not making any threats or acting violently."
In that scenario, George said deflection would come in handy.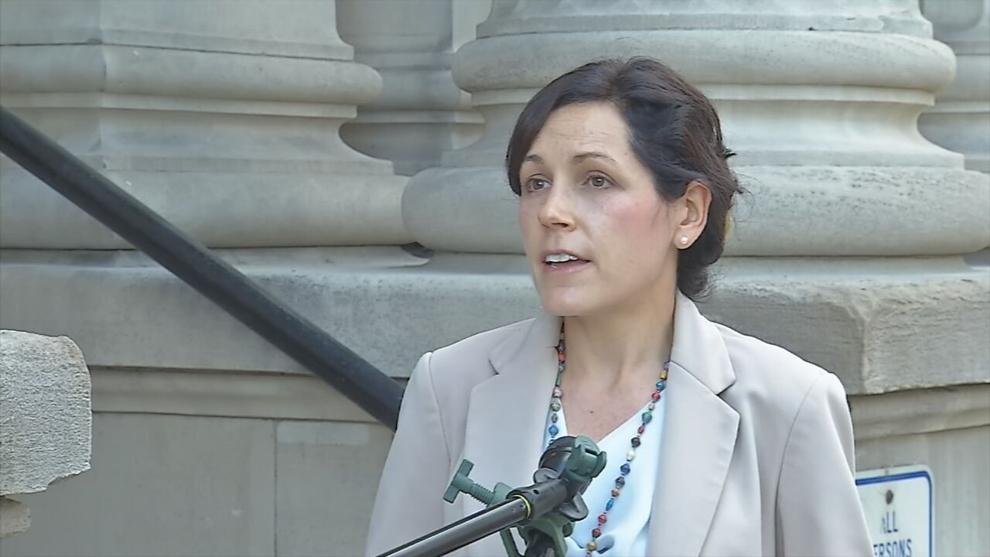 "It would be designed so that when you call, you ask for another response, and our emergency services direct another response," she said. 
Denorver Garrett, who was punched several times in the face by an LMPD officer during an arrest at Jefferson Square Park, is one of many who want to see changes in LMPD and is in favor of the deflection idea.
If the program was implemented in his case, Garret said, "I think it would have been handled a lot different."
After a preliminary assessment, the University of Louisville will provide Metro Council with what version of the deflection approach would work best for the city.
Related Stories: 
Copyright 2021 WDRB Media. All Rights Reserved.