LOUISVILLE, Ky. (WDRB) -- It's been two weeks since Cindy Kaegin's car was stolen and she was injured while trying to clean frost off of her car outside her home.
A man left Kaegin's home on Poplar Level Road in her dark green, 1999 Buick Park Avenue. She was left banged, bruised and unconscious.
"The car was right here, and when he started backing up, he pushed me down right in this area," Kaegin said. "I just kept saying, 'stop, stop, stop.'"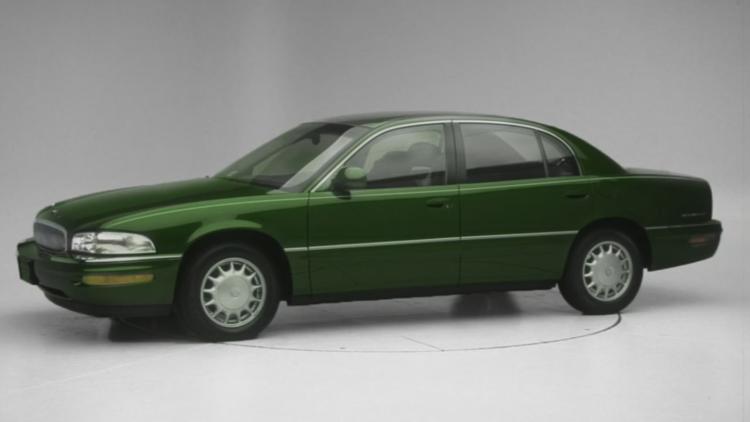 "I think when I fell, I hit my head, and it knocked me out just for a few moments," Kaegin said.
She eventually made it to her feet and to the hospital, but after two weeks, she's still in pain.
"I am still awful sore," she said. "I got the stitches out of my leg, but I had an infection in it, so they had to give me antibiotics for that. I've got three broken ribs on my right side, and I've got three cracked vertebrae in my back."
Bambi Riggs, assistant director at Highland Community Ministries, where Kaegin is a popular childcare worker, told her she's lucky to be alive.
"The parents here at the day care, when they all got the email that this had happened, they've all stepped forward and asked what they can do, how they can help and what she needs," Riggs said.
Right now, Kaegin is unable to work and needs help with mounting medical bills and getting a new car. That's why parents and co-workers have created The Cindy Fund to help raise money.
"I don't know what I'd do without (them)," she said.
Meanwhile, Louisville Metro Police is investigating the case. Although she is still in a lot of physical pain, Kaegin said an arrest would make her feel much better.
"That would give me a little peace of mind," she said. "And get him off the streets and keep him from doing this to somebody else."
Kaegin is anxious to get back to the classroom and her young students.
"Some of them call me Cindy. Some of them call me Ms. Cindy," Kaegin said. "I go in in the mornings and hang my stuff up and they're, 'Ms. Cindy, Ms. Cindy.' Everybody is hollering my name."
You can click on this link to donate to the fund set up to help Kaegin.
Copyright 2019 WDRB Media. All Rights Reserved.