LOUISVILLE, Ky. (WDRB) -- The Louisville Division of Fire is now hiring for its recruiting class, and much of its focus is on women and minorities.
Bobby Cooper with Louisville Fire said there's a nationwide shortage of females who apply to become firefighters. It's something local firefighters are dealing with, but they're hoping the number of female applications will increase. 
"This is my third time on the recruiting team, and I do feel like it's still difficult to really find females that are really interested in this profession," said firefighter Tamara Stewart, who's been with Louisville Fire for six years. "I know they're out there."
According to Cooper, there are currently about 480 firefighters with Louisville Division of Fire. Of that, only nine are females. As a whole, minorities make up 21% of the department. 
Americo Cruz, Jr., who's been with Louisville Fire around 20 years, said the department is hoping to increase minority applications to mirror the community.
"To be able to serve the community, we have to have somebody that looks like them," Cruz said.
For the females currently with Louisville Fire, they said the job is all about being a team, and being a female doesn't make a difference when it comes to getting the job done.
"If you get in there, and you work hard, and you do your job, it doesn't matter if you're male or female, black or white,"  said Lesley Prather, who's been a firefighter for three years. "Ethnicity, gender plays no part."
She said she used to have an office job before she became a firefighter. Her colleague, Stewart, used to be a teacher. 
We made it! Such a cool day getting to hang out with @loukyfire and see a very small part of what they do. pic.twitter.com/AO6aEIDsU6

— Darby Beane (@DarbyBeane) December 2, 2019
"As a female in a male-dominated profession, in some ways, we don't want anyone to treat us differently," Stewart said. "We want to be here on our own merit."
No matter their background, firefighters all say the same thing: The goal is to help someone in their time of need. 
"All the sweat and the nerves of drill school and the late nights and lack of sleep — it's worth it," Stewart said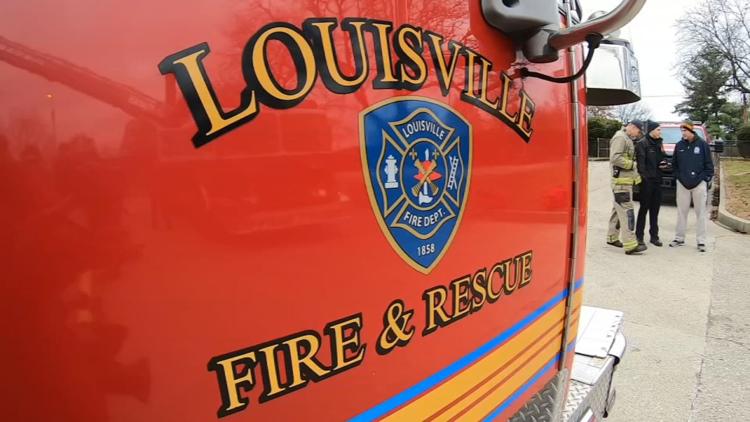 About 2,000 people are expected to apply for this recruiting class, and only around 40 will get the job. If you're interested in applying, click here. The application process opened Dec. 1, and the deadline to apply is Jan. 10, 2020.
If you'd like to learn more about the physical strength and endurance it takes to be a firefighter, Louisville Fire is opening its training center at 1501 W. Hill Street and hosting a showcase on Saturday, Dec. 6 and Sunday, Dec. 7.
Copyright 2019 WDRB Media. All Rights Reserved.