LOUISVILLE, Ky. (WDRB) — Violence broke out early Sunday morning outside Louisville's David Armstrong Extreme Park.
Five people were shot — one fatally — around 2:30 a.m. Sunday at North Clay and Franklin streets, not far from the popular park, according to a statement from the Louisville Metro Police Department. 
"I just kept getting a bunch of phone calls and text messages wondering if I was OK," said Rodjay Benford, who had left the park about 90 minutes before shots were fired. "This is a good area, but, at the same time, you still have the bad side literally like 5 or 10 minutes away. Like, it don't surprise me at all."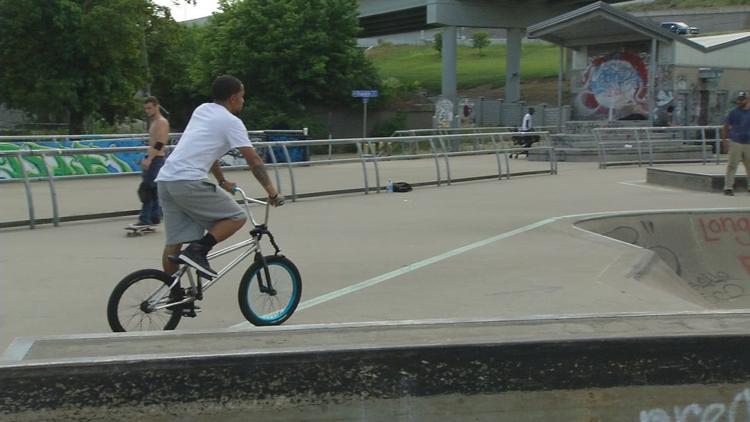 Officers found three people who had been shot upon arriving to North Clay and Franklin, LMPD spokeswoman Alicia Smiley said in the statement. One victim was pronounced dead at the scene, and the other two were taken to University Hospital in "serious condition."
Two other individuals who had been shot during the incident were taken by private means to University Hospital and were treated for "non-life-threatening" injuries, according to Smiley. Investigators with LMPD's Homicide Unit believe the individuals involved in the shooting were not park regulars. 
"At this time it does not appear as if any of the five victims was the actual shooter," Smiley said in the statement. No further information about the shooting victims was made available as of Sunday evening. 
Many skaters and bikers were enjoying the extreme park Sunday afternoon. The park had been closed for months due to the COVID-19 pandemic, and a police officer is typically stationed out front. That wasn't the case when the shooting occurred early Sunday morning, however. 
Many of Louisville's parks are seeing a smaller police presence amid the gradual reopening from the pandemic and protests against racial injustice.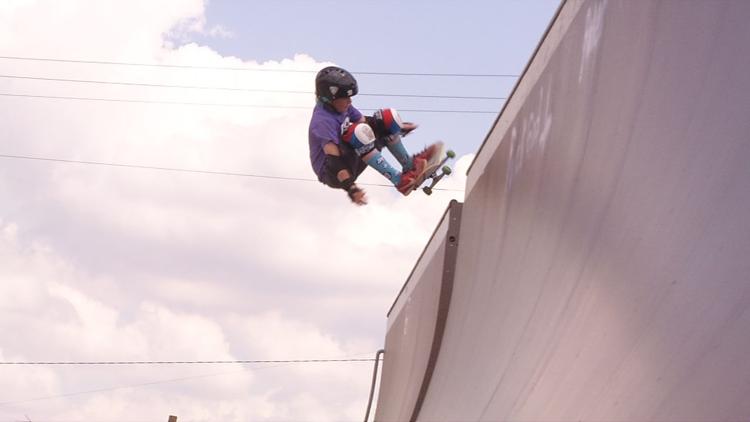 "I am seeing that we are pulling our resources and bringing our officers more in the area to provide a safe secure environment for our peaceful protesters," said Metro Councilwoman Barbara Sexton Smith, who represents District 4, which contains the extreme park. 
Skateboarder Kyle Matthew Hamilton lives in New York City but grew up going to David Armstrong Extreme Park. Hamilton said he visits every day when he's in town. For him, the park has a family atmosphere; parents bring their little ones to practice, and friends work on mastering their skills.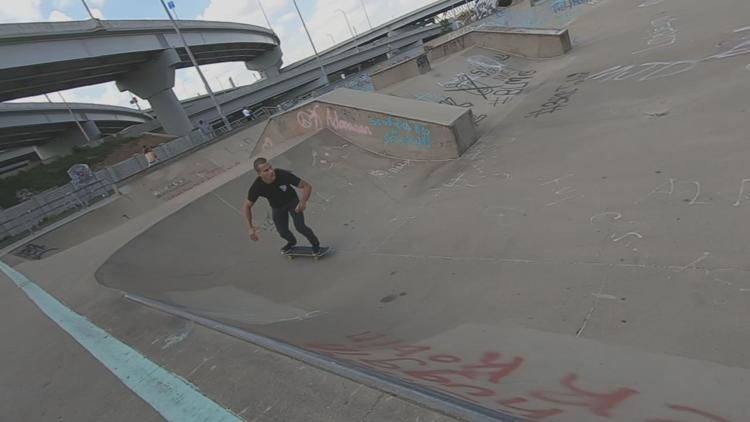 "We're here to form connections," Hamilton said. "We're here to build the community, and, as I said many times over, just to respect one another. I hope it makes people more self-aware of those who shouldn't be here with bad intentions."
As of Sunday evening, no arrests have been made in connection to the shooting. Anyone with information pertaining to the case is asked to call LMPD's anonymous tip line at 502-574-LMPD (5673). 
Related Stories: 
Copyright 2020 WDRB Media. All Rights Reserved.