LOUISVILLE, Ky. (WDRB) -- A family photo is worth a thousand words. 
That's especially true when that family comes from as far away as Louisville to take a picture in front of the world-famous Notre Dame Cathedral in Paris, France.
"It was just breathtaking," said Lindsay and David Figg via a FaceTime interview from Paris. "It's truly just breathtaking, stunning. It's just a complete sacred place."
Little did the Figgs know, it would be one of the last pictures ever taken of the cathedral before it started on fire Monday.
"We tried to take a picture really quick, because we were going to a river cruise that actually goes around Notre Dame," David Figg said.
The boat circled around the 900-year-old cathedral. The passengers looked up in disbelief.
"As the boat kind of went around it, we saw flames, and the tour guide stopped talking immediately," David Figg said. "So we knew something was really wrong."
As the flames rose higher, so did the fear of the unknown.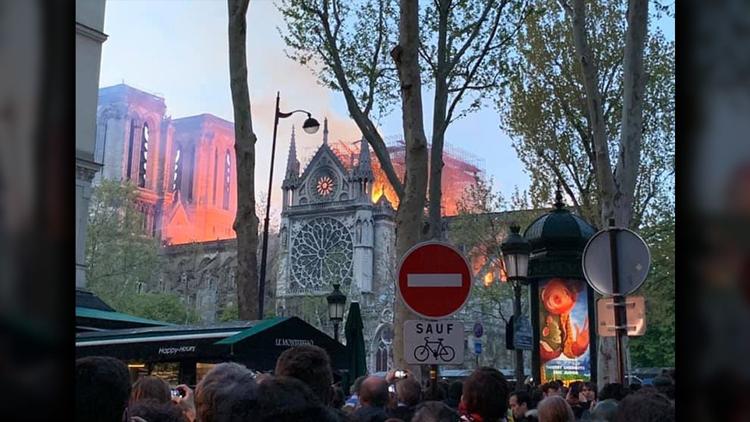 "We were definitely concerned for the family," David Figg said. "I mean, you immediately think about terrorism."
The walk back to where they were staying with their three young children was the worst of it.
"There was a lot of burning soot coming down," David Figg said. "So that's when we really got concerned, because it was falling all around us, and we could see it still flaming hot. So we didn't want it to fall on the kids, and then other people started seeing that, so everyone started panicking and running and everyone was running around us and the kids. So that was a little concerning."
The Figgs said thousands just stood there not believing what they were seeing. And many took pictures to remember another chapter of this cathedral's storied history.
"To see it in flames was emotional ... It's just devastating," Lindsay and David Figg said.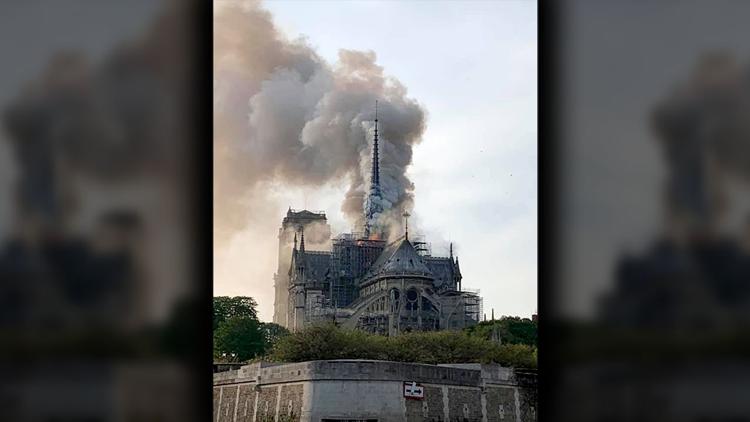 The Figgs were supposed to go to mass there Tuesday at the same time the fire started Monday. They said they feel blessed they didn't choose to go inside a day earlier.
Copyright 2019 WDRB Media. All Rights Reserved.