LOUISVILLE, Ky. (WDRB) -- With winter on its way, fire crews are gearing up for their busiest time of year.
You've heard it before: When those clocks fall back, you should replace the battery in your smoke detectors. But that's only half of the problem.
"There's a residential fire every 86 seconds," Jefferson County Fire Spokesperson Jordan Yuodis said, adding that less than 40% of homes have working smoke detectors.
"After the fire is extinguished, our crews are inside cleaning up, and we realize that there was either no smoke alarm at all, or oftentimes, we find them hanging from the ceiling with the battery hanging out of them or completely snipped off," he said. 
The Red Cross and most local fire departments provide smoke detectors for free. Jefferson County Fire can get you one in about two weeks.
"We have smoke detectors here," Yuodis said. "If anybody needs a smoke detector, they can contact us."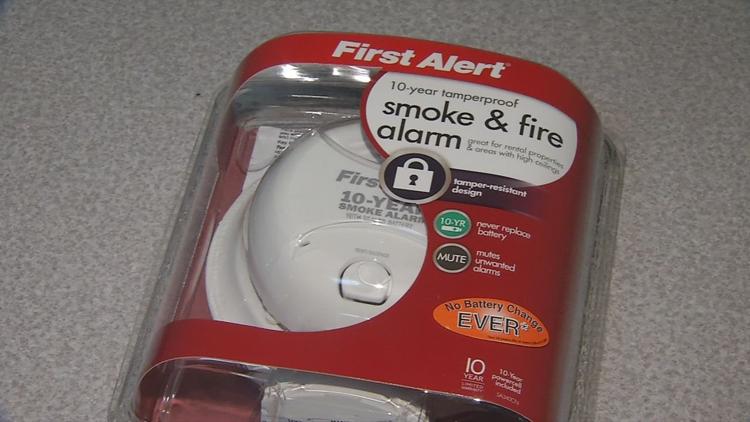 When things get frigid, people tend to get creative with how they heat their homes. But some of the common heating hacks are actually really dangerous.
"Don't open your oven and heat your house that way," Yuodis said. "And one of the other big things is if you're going to use a space heater, use a space heater while you're awake, keep it at least 3 feet away from you, and don't have it near any curtains or anything that is flammable."
Heaters also should be plugged directly into the wall. Yuodis said they should never be plugged into an extension cord or power strip.
If you need a new battery or a new smoke detector, you can reach out to Jefferson County Fire at (502)-491-0085 Ext. 6 or the Red Cross in southern Indiana. 
Louisville Fire & Rescue Major Bobby Cooper says people who live in Louisville or the Urban Services District can utilize MetroCall at 311 to get smoke detector installed. Someone will respond to the home within a few days. 
Copyright 2019 WDRB Media. All Rights Reserved.