LOUISVILLE, Ky. (WDRB) -- A nationwide measles outbreak is fueling controversy about people who refuse to vaccinate their children.
The debate over personal choice versus public health came to Louisville on Wednesday. The Louisville Forum, a public issues group, heard from both sides of the vaccination question, but even the debate itself raised questions.
The concern over vaccinations is exploding as the Centers for Disease Control and Prevention reports more than 1,000 cases of measles nationwide so far this year, the most since 1994 and since the disease was declared eliminated in 2000. The two cases in Kentucky were traced back to unvaccinated children who had traveled to infected countries.
The questions surrounding why some choose not to vaccinate and whether vaccinations are always safe prompted the Louisville Forum to hear from both sides. On one side was Dr. Lori Caloia, the medical director of the Louisville Health Department. She made it clear that vaccines are safe.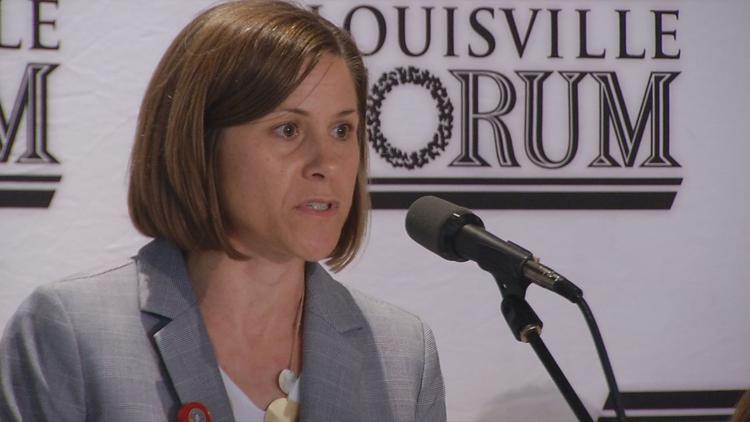 "The risk of natural infection outweighs the risk of immunization in every vaccine that is recommended in the United States today," Caloia told the audience.
On the other side, Samantha Walters, head of the Kentucky Vaccine Rights Coalition, who said she had a bad reaction to a vaccine and chose not to immunize her children.
"I'm not against vaccines," she said. "I want them to be safer. I want more research studies done on them."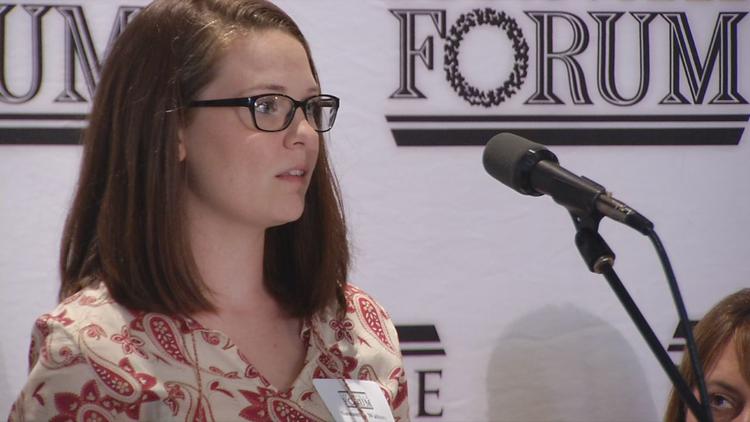 The two outlined their positions and took questions, including one about Gov. Matt Bevin's admission that he intentionally exposed some of his children to the chicken pox to build their immunity.
"I wouldn't actively seek it out, but I wouldn't personally panic if my children had the chicken pox," Walters said. "I had it."
"Any exposure to the disease is much more likely to have an adverse effect than the exposure to the vaccine," Caloia countered.
The Louisville Forum came under some public criticism for even hosting the debate and giving an audience to so-called anti-vaxxers.
"It's our mission to bring forth both sides of the issue," Louisville Forum President Stacey Huff said. "We just thought it was timely to do that."
Both sides did agree on one thing: The public conversation was valuable.
"Everything should be up for discussion," Walters said. "And I think it's ridiculous to say that anything should just not be discussed."
Caloia said she is willing to talk about the importance of vaccinations any time in order to dispel misinformation.
"Sometimes, just having a few conversations with those individuals will help them see that the best thing for me or my child is to go ahead and vaccinate," she said.
Roughly 93% of Kentucky kids are vaccinated. Immunizations are required, but the state allows for both medical and religious exceptions.
Copyright 2019 WDRB Media. All Rights Reserved.