LOUISVILLE, Ky. (WDRB) -- A Louisville high school teacher continues to inspire students and co-workers while fighting for his life. 
On Thursday morning, Rob Hammond led a passionate discussion about The First Amendment with students in one of his World History classes at Waggener High School. Hammond is a veteran teacher and passionate about his students and the subject he teaches. 
"It's hard to know where you're going if you don't know where you've been," Hammond said. 
In the last year, 40-year-old Hammond has been through a lot. It started with a colonoscopy in July.
"I woke up, and the doctor was sitting there, and he's like, 'Got bad news for you,'" Hammond said.
It wasn't exactly what he expected to hear, but Hammond still never imagined what was next.
"I thought he was gonna say, 'Oh, you've got, you know, irritable bowel syndrome or something,'" Hammond said. "He was like, 'You have Stage 4 rectal cancer.'"
Even after hearing the news, Hammond was in denial.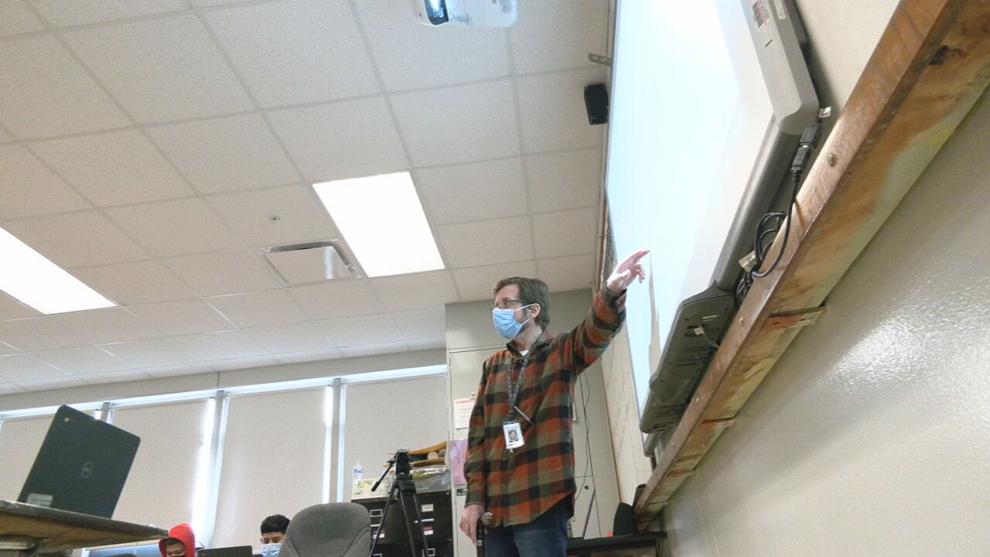 "It was definitely unexpected," he said. "I was coaching our girls' soccer team. I was running, like, 13 miles a day."
But once he got over the shock, Hammond decided to fight.
"It's changed a lot of the way I live my life," he said. "And none of it's been for the better." 
The walls of his classroom are covered with images of U.S. presidents in battle. Hammond is on a different battlefield but said the physical challenges are just as intimidating.
"Having to walk with a cane, it's a loss of dignity and a lot of ways," he said. "Like, I mean, I don't know if you can tell, but, like, my hands. Like, this is from the chemo. They crack. They peel. They bleed."
Since being diagnosed, Hammond has had multiple radiation and chemotherapy treatments but not a lot of positive results.
"I guess to be candid, like, it's not going super well," he said. "The chemo that they've given me, it's shrunken the rectal tumor. But each time I've gone in for testing, they're like, 'OK, well, there's new tumors here.'"
Dr. Sarah Hitchings, principal at Waggener, was one of the first people with whom Hammond shared the news.
"I distinctly remember I took the call and paced around our courtyard here at Waggener probably about 20 times," Hitchings said. "From moment one, he was incredibly positive, you know. Gave the diagnosis and said that he was gonna fight his tail off to battle it."
Since then, his physical appearance has changed but not his passion for teaching and motivating others. And Hitchings said that has motivated the people around him.
"You can't let yourself get too down in the dumps when you see Mr. Hammond walking down the halls with a smile on his face day in and day out," she said. 
And if you're wondering how and why he still does it, Hammond said it starts with a promise he made to his students.
"I was like, 'I will be here as long as I am able to be here,'" he said.
But his biggest motivation is his wife and young child.
"I have a 3-year-old daughter," Hammond said. "I want to see her grow up and have kids of her own."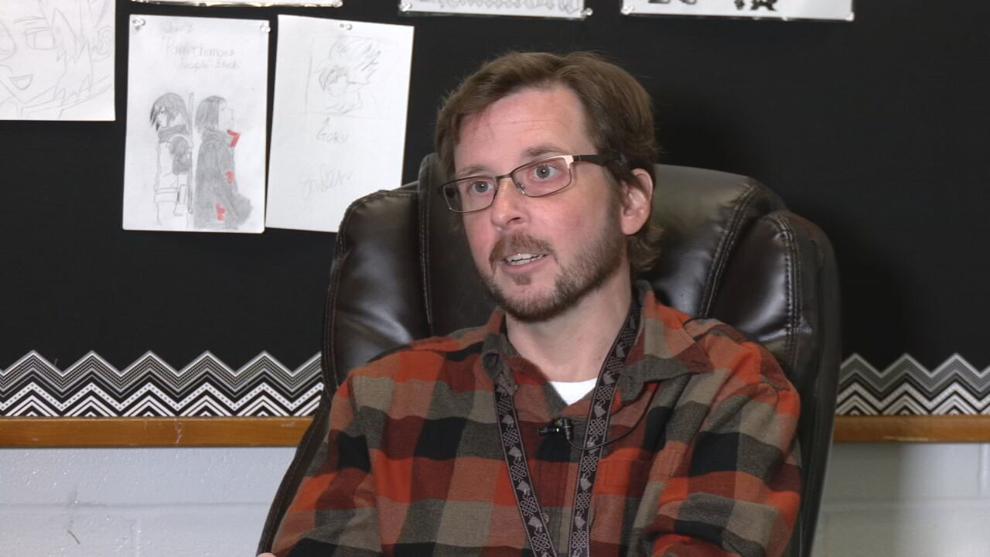 And finally, it comes down to his philosophy in life, which Hammond often shares with students.
"I do my best in life to leave things, places and people better than how I found them," he said.
Hammond said his inspiration and passion for teaching came from another cancer diagnosis. Nearly 20 years ago, his mother lost her battle with brain cancer. 
"She was diagnosed in 2003 and passed away in 2004," he said.
He said the way the staff at Western High School embraced his younger brother motivated him to become a teacher.
Hammond also said he continues to work, because without health insurance, he would not be able to afford the medication and treatment he needs to survive.
Copyright 2021 WDRB Media. All Rights Reserved.