LOUISVILLE, Ky (WDRB) -- Peace and quiet is what Yvonne Miles said she expected when she moved into her Parkway Village home 21 years ago. But the first night there, she realized that was not the case.
"All of a sudden, I hear this loud noise, and I see what looks like headlights, and I realize it's a plane," Miles said. "And I'm thinking it's going to come right through my windows."
She learned to live with the air traffic noise until about six years ago when the Quieter Home Program landed at her doorstep and installed 17 soundproof windows and a new door.
"As you can tell, it's very quiet in here," Miles said as she showed WDRB News her triple-pane windows. 
To date, the Louisville Regional Airport Authority said Miles is one of more than 540 homeowners who have benefited from the program.
"We're really proud of that," said Natalie Ciresi Chaudoin with the LRAA. "This is a great program, a good way for us to be good stewards of the community."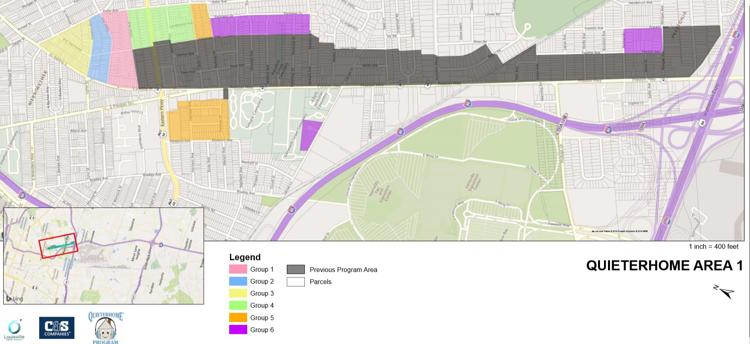 Since 2008, the airport authority said it has been able to make the sound improvements at no cost to the homeowners. The LRAA said the renovations have been made possible thanks to about $28.6 million, $18.1 million of which is federal grant money and the rest from land sales from the airport authority.
Airport authority officials said homes are currently being tested to see if they qualify for the home improvements. They added that those homes are in boundaries dictated by federal guidelines. 
Miles said she is happy she made the cut and is now one who can watch the planes fly by quietly from her window.
To learn more about the Quieter Home Program and to learn if you qualify click here.
Copyright 2020 WDRB Media. All Rights Reserved.