LOUISVILLE, Ky. (WDRB) -- An already heated race for Kentucky attorney general is about to fire up in a Louisville courtroom.
A lawsuit has been filed that aims to have Republican nominee Daniel Cameron taken off the ballot.
Louisville resident Joseph Jackson said he filed the suit because Cameron fails to "meet the qualifications to hold this office."
The complaint claims that Cameron has not been a practicing attorney for eight years as legally required to serve as Attorney General. The suit argues that the two years Cameron spent as a clerk for a federal judge do not count as "practicing law."
"The code of ethics for federal judicial clerks explicitly says that clerks are not to engage in the practice of law during their clerkship," said Jackson's attorney, David Suetholz.
Cameron declined WDRB News' request for an interview but, in a statement, accused Democratic nominee Greg Stumbo of trying to steal the election.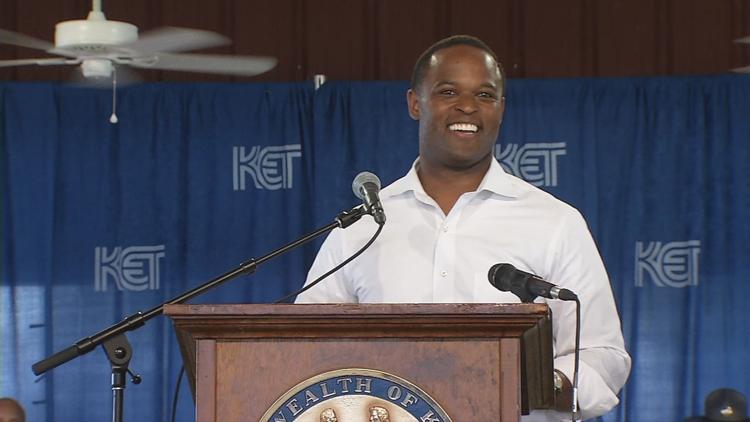 "The only way Stumbo can win is through corruption," he said.
Cameron, who is African American, went on to raise the issue of race.
"Remember, this is 2019 not 1819," he said. "We will not let an old white career politician cheat a young qualified black attorney out of a fair election."
Jackson, who is also African American, pushed aside any racial motivation.
"I'm the same ethnic group that he is, and if he's not qualified, he's not qualified," he said. "That's the way I see it."
Stumbo, who is a former attorney general and House speaker, has made Cameron's relative inexperience an issue on the campaign trail.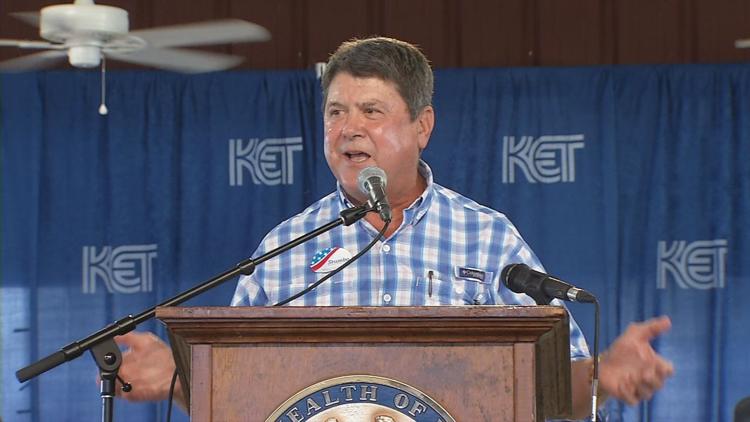 "The attorney general's office is always open to children," Stumbo said in an August speech at Fancy Farm. "We love it when they come to see the office, and we explain what we do to them. But, Daniel, we don't let children run the thing."
Both Jackson and his attorney said they are active Democrats but denied any involvement by Stumbo.
"I really don't know Mr. Stumbo, certainly do not work for Mr. Stumbo," Suetholz said. "This is about protecting our state's constitution."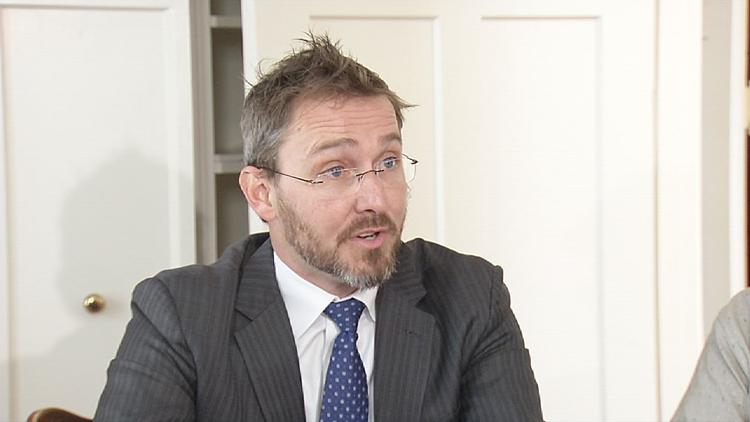 Jackson said no one in Democratic leadership encouraged him to file the suit.
"I feel it's my obligation as a citizen to do what's right," he said. 
The suit was filed one day after Cameron was endorsed by the Kentucky Fraternal Order of Police.
No hearing date has been set in Jefferson Circuit Court.
The election is Nov. 5.
Copyright 2019 WDRB Media. All Rights Reserved