LOUISVILLE, Ky. (WDRB) -- Louisville Metro Emergency Medical Services is searching for applicants for the next Emergency Medical Technician academy.
Applications opened Wednesday, and the department is doing something a little different this time by recruiting at the Kentucky State Fair.
Metro EMS has hosted several of its own EMT academies, and leaders believe it's making a difference in the department's ability to recruit and retain a diverse workforce. Maj. Chris Lokits said it has helped open doors to people that might have never applied before.
"Previously, you always had to be a certified EMT first," Lokits said. "So now, this really gives a chance to folks who aren't certified to get the training for free and basically be paid to take the training class."
The training academy lasts four months. The recruits are paid hourly during the training. And once they pass and are certified, they are immediately hired at a higher pay rate.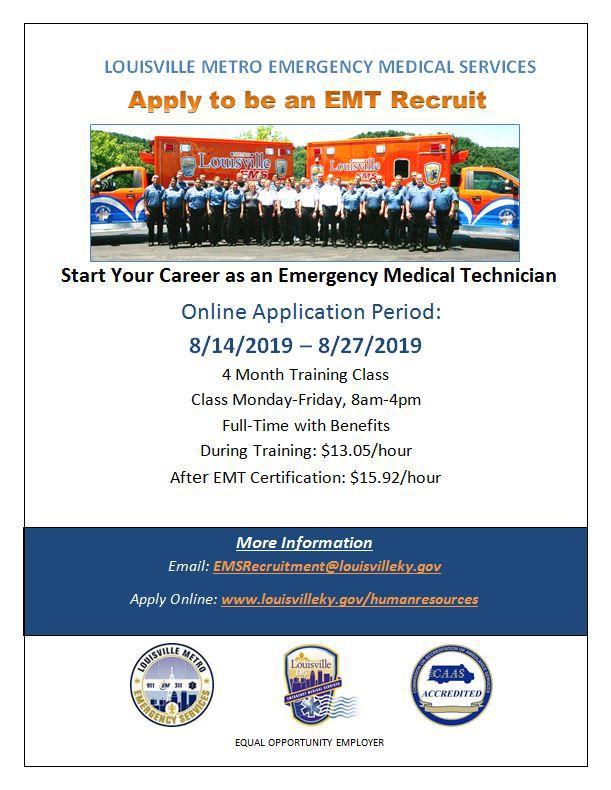 If you would like to apply, click here. The department is also utilizing LensAlert to help with the application process. Text the word "Recruit" to 67283 and a link to the application will be texted back to you.
Related Stories:
Copyright 2019 WDRB Media. All Rights Reserved.