LOUISVILLE, Ky. (WDRB) -- Louisville Metro Police are urging Louisville residents to stop leaving their guns in their cars.
In a message posted on the agency's Facebook page, 9th Mobile Commander Major Billy Hibbs says that in the past 40 days, 95 weapons have been taken from vehicles, the vast majority of which were unlocked.
Hibbs' post includes stunning numbers: 95 guns have been reported stolen from vehicles in Louisville just since the beginning of June. He also shows this eye-opening chart showing the thefts are happening in every part of the city. The red dots that make up more than 90% of the thefts involve cases where cars were left unlocked.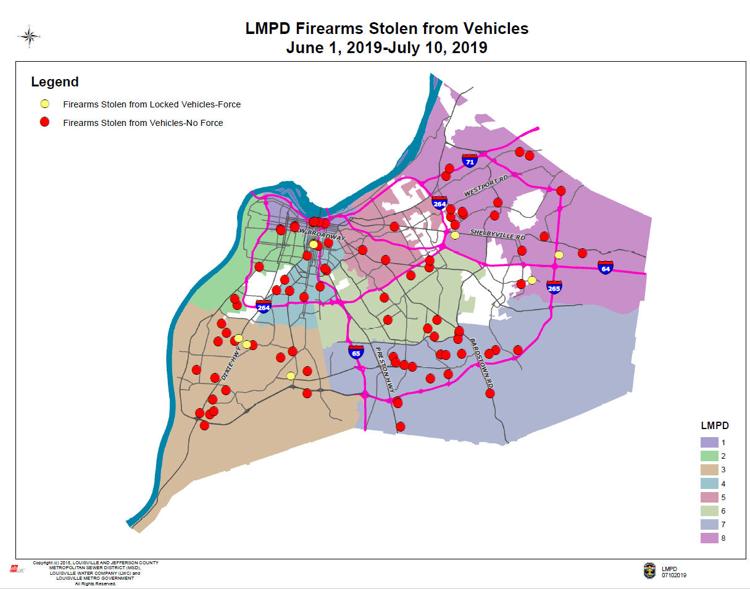 Hibbs said those firearms were ending up in the hands of "kids causing violent criminal activity in our community."
Police are still investigating two drive by shootings from Wednesday night.
They don't believe they are connected.
A 9-year-old boy was shot by a stray bullet while in his bedroom on Saunders Court, not far from Garland Avenue.
And another drive-by shooting on West Oak Street, just two hours earlier that night left a 15 year old girl and 20-year-old man shot.
All are expected to survive.
"I am a believer in Second Amendment rights," Hibbs said. "We need to be practicing some Second Amendment common sense. Please, do not leave your guns in your cars. Secure them in your homes."
In conjunction with the video message, LMPD also released a map of Louisville showing various locations where firearms had been stolen from vehicles from June 1 to July 10. The locations were spread in various neighborhoods throughout the city.
Hibbs' public plea comes after a violent 24 hours in Louisville that left one person dead and three people injured in three separate shootings.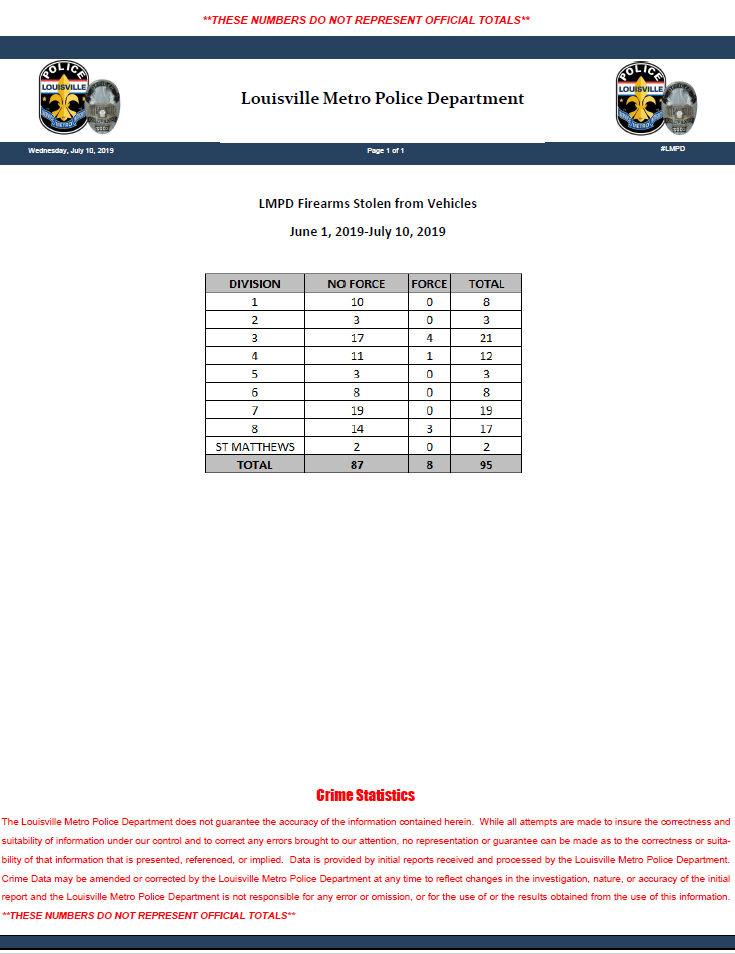 Hibbs says, "I've seen people have their car windows busted out for 15 cents in the ash tray, now it's different. Now people are coming home with expensive weapons in their vehicles they've gone to target practice with. They love they can carry concealed or open and they just purposely or inadvertently leave their weapon in the car."
Copyright 2019 WDRB Media. All Rights Reserved.