LOUISVILLE, Ky. (WDRB) -- A picture of a Louisville teenager celebrating her 15th birthday with a rainbow sweater and birthday cake is getting national attention.
The photo led to Kayla Kenney's expulsion from Whitefield Academy, a private Christian school in Louisville. And on Thursday, Kayla's family filed a lawsuit.
They are suing the school under several grounds, including defamation and invasion of privacy, claiming the school outed Kayla to the public.
The photo of Kayla was apparently the last straw for Whitefield Academy. The school does not approve of homosexuality.
"They made an assumption about a child's sexual identity based on a birthday cake and a sweatshirt," said attorney Georgia Connally, who filed the suit in Jefferson County Circuit Court.
The suit identifies Kayla as an LGBTQ child, but Connally said she was not openly gay before she was expelled.
However, Connally said the lawsuit is not about discrimination.
"This lawsuit is about whether or not (the school) followed their own rules when they expelled Kayla, and they didn't," she said. "They skipped a whole bunch of (disciplinary) steps and went straight to plan Z, in my book, which is expelling a 15-year-old based on a photo."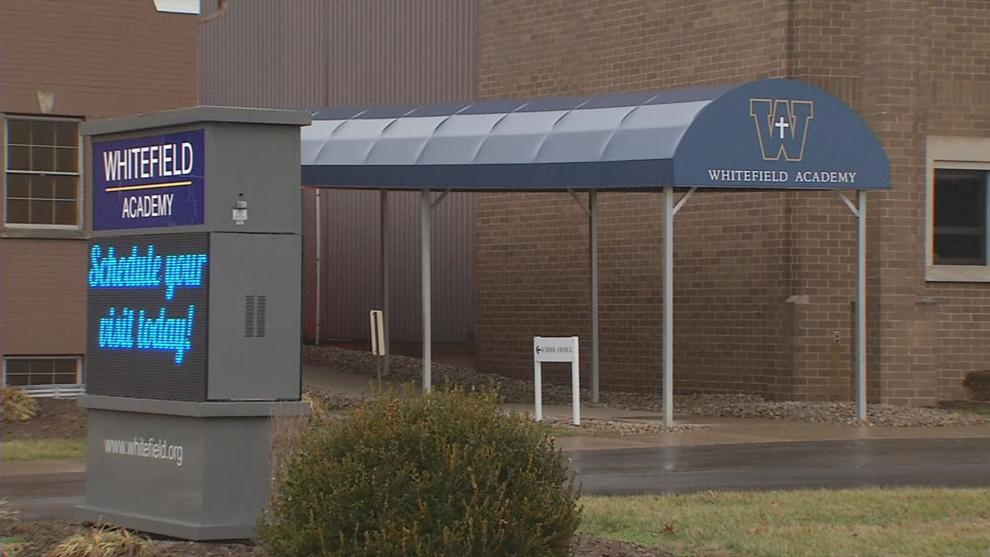 According to the expulsion letter, "The administration has been made aware of a recent picture posted on social which demonstrates a posture of morality and cultural acceptance contrary to that of Whitefield Academy's beliefs." The letter also referenced a previous meeting:
"We made it clear that any promotion, celebration or any other actions and attitudes that are counter to Whitefield's philosophy would not be tolerated."
"The school went to the media to defend themselves," Connally said. "They have a privacy policy, a confidentiality policy, that's also in the contract, and they didn't follow it. And that put a child in harm's way."
Even though this deals with a private school, Connally said there's "no exception" for breach of contract.
"There's no religious exception for defamation, invasion of privacy, intentional infliction of emotional distress," she said. "There's no exception for those rules. If those things were done, then they're just as liable as a public entity would be."
Whitefield Academy has issued a written statement regarding the controversy.
"Inaccurate media reports are circling stating that the student in question was expelled from our school solely for a social media post. In fact, she has unfortunately violated our student code of conduct numerous times over the past two years. In the fall, we met with the student to give her a final chance to begin to adhere to our code of conduct. Unfortunately, she did not live up to the agreement, and therefore, has been expelled.

"Whitefield Academy is a Christian-based school with a 43-year history of educating students in a learning environment informed by our shared Christian values. All parents who enroll their children in our private school know up front that we ask the students to adhere to a lifestyle informed by our Christian beliefs. There are numerous school options in our community for students who do not wish to attend a Christian-based school, and we wish our former student all the best as she finds a learning environment that is right for her.

"Whitefield Academy is accredited by ACSI/AdvancEd and a member of the Non Public School Commission of Kentucky, and therefore we meet all Kentucky regulations and laws. Our code of conduct is on par with other private Christian schools in our area. It is unfortunate that one of the student's parents chose to post internal family matters on social media, and we hope our former student is not adversely affected by what her parents chose to make public about her situation."
Copyright 2020 WDRB Media. All Rights Reserved.