LOUISVILLE, Ky. (WDRB) -- Eight people were shot in Louisville in separate incidents within a 24-hour period. 
The shootings left two dead and six injured.
The most recent shooting happened just before 10:30 p.m. Tuesday. LMPD said officers found a man shot to death inside his home on North 18th Street.
So far, no arrests have been made in that case.
Police have no suspects in a deadly shooting on Brashear Drive earlier on Tuesday, either.
Police are also investigating several shootings in different locations, including one on Larkwood Avenue, one at a nightclub near the intersection of Wilson Avenue and Algonquin Parkway, a shooting on Oboe Drive and a shooting on Grand Avenue.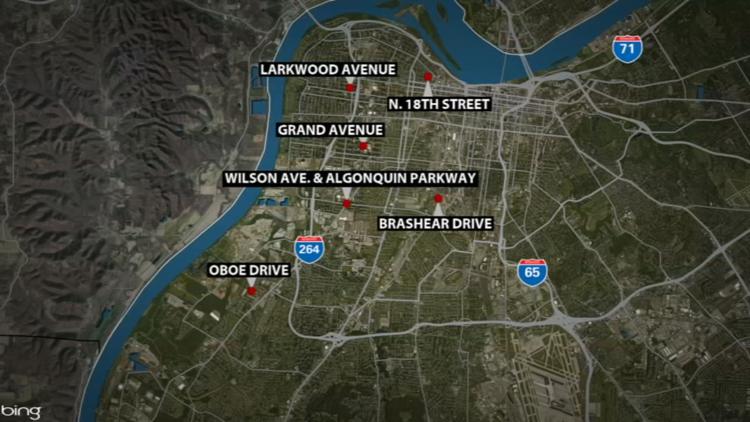 Anyone with information on any of the shootings is asked to call the police anonymous tip line at (502)-574-LMPD.
Related Stories:
Copyright 2019 WDRB Media. All Rights Reserved.