LOUISVILLE, Ky. (WDRB) -- A 16-year-old girl who was hit by a train in late-May is on the way to a full recovery.
Her family identifies her as Kaylee and wants to keep her last name private.
Kaylee spent over a week fighting for her life in the ICU at University of Louisville Hospital on a ventilator. She battled head trauma, bruises, scratches and a broken leg before she was moved to a rehab facility last week, her grandmother said.
"God's given her a second chance, and I think she will do something with it," Kaylee's grandmother, Patty Crume, said.
All of the injuries were from the incident on the Pope Lick trestle, when Kaylee and another teenager were hit.
Her friend, Savanna, died. But Kaylee made it out alive.
"She told her dad ... 'A train hit me, and I'm not going to let it get me down. I'm tougher than that.' And that was great to hear that," Crume said.
Kaylee will now spend several months rehabbing her injuries before she returns to her normal life.
While the family support is strong, her grandmother wants this to serve as a reminder for all teens and adults to stay away from the trestle.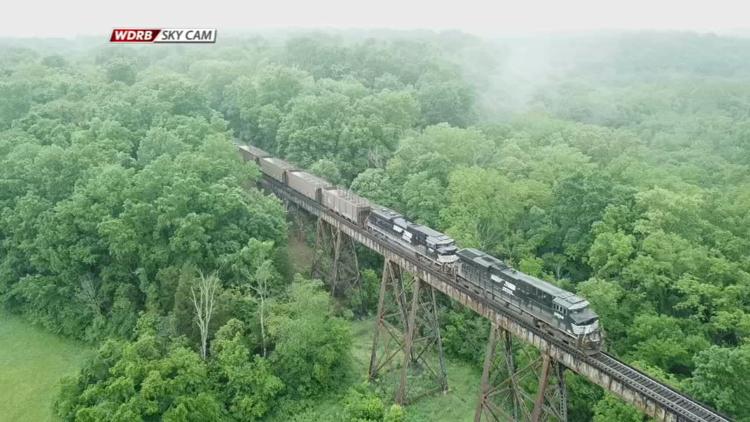 "Don't go to the trestle. It's not worth it," she said. "It's not worth your life."
A GoFundMe page has been set up to help with Kaylee's medical expenses. You can find that by clicking here.
Related Stories:
Copyright 2019 WDRB Media. All Rights Reserved.