LOUISVILLE, Ky. (WDRB) -- Used car dealers in Louisville say they've been hit multiple times by thieves, and the criminals aren't just taking cars.
Brothers Edin and Edis Heldovic, who own Premium Motor Sales on Shepherdsville Road, said thieves trashed their business.
"They came in, they tried to break this door. They didn't have enough foot power to do it," Edin Heldovic said. "They actually left for about five minutes, came back with two rocks, threw them at that first door ... a solid six times, got that broken."
Once inside, the Heldovics said the thieves took keys and drove a car off the lot. They found it about six or seven months later.
"You just got some bad people out there," Edin Heldovic said.
Since then, thieves have returned several times. They've stolen cars, a trailer and catalytic converters. The break-ins costs the owners thousands of dollars.
"Since the pandemic started, we did a rough estimate: $50,000 to $60,000," Edin Heldovic. "You just kind of eat that and move on."
The Heldovics still have the rock used to smash a window in one of the break-ins, surveillance video of thieves inside the dealership, and they've contacted police. So far, there has been no arrest and no compensation.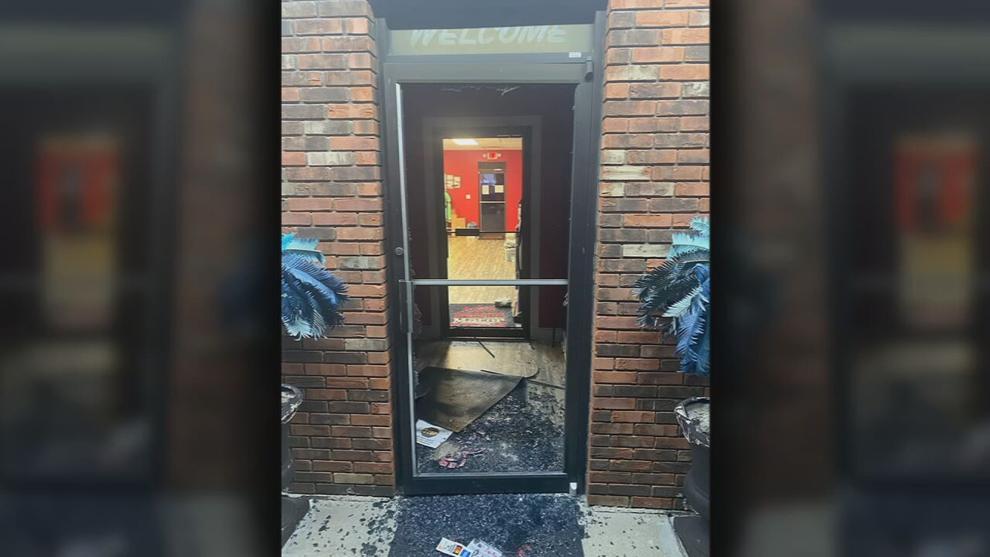 "They tell us, 'Call your insurance company,'" Edin Heldovic. "And that does us no good, because our rates go through the roof, and you can't call your insurance company every other month."
And the brothers said they're not the only dealer being hit by thieves. According to the Louisville Metro Police Crime Map, there have been more than 100 car thefts or break-ins in the last seven days in Metro Louisville.
"Every small dealer I know, personally, has been hit," Edin Heldovic. "Simplest way to put it."
The Heldovics have added more security and replaced and repaired what was damaged or taken, but Edin Heldovic said the financial losses are only part of the pain he feels.
"It was tough for a couple of days, just walking around in the same place where somebody came in and willingly took what they wanted," he said. "And seeing the pictures of my family, lying face down ... just put a knot in my stomach."
Right now, LMPD isn't responding to thefts but strongly encourages anyone who has had a break-in to file a police report.
Copyright 2021 WDRB Media. All Rights Reserved.