LOUISVILLE, Ky. (WDRB) — Wayne Martin rarely missed Veterans Treatment Court (VTC), so it's fitting that his presence could be felt Tuesday in the Jefferson County Judicial Center nearly two months after his death. 
From the bench, presiding Judge Mitch Perry asked his team of mentors to sound off, and, one by one, four men rose from their seats and greeted the judge. Brian Doyle, the last of the mentors to speak, made sure to recognize Martin, their unofficial leader: a Vietnam veteran with a thick white beard who rode his Harley Davidson no matter the weather and often attended VTC meetings and graduations in sleeveless shirts.
"Chief's with us, too, your honor."
Martin, a former U.S. Army field radio operator stationed in Vietnam from 1971 to 1972, earned the nickname "Chief" when he became the first mentor in the VTC, a four-phase program that closely monitors veterans who have committed a felony or misdemeanor and want treatment for alcohol or substance abuse addiction and/or serious mental health disease. On Sept. 27, only weeks removed from completing treatment for head and neck cancer, he suffered a heart attack and died.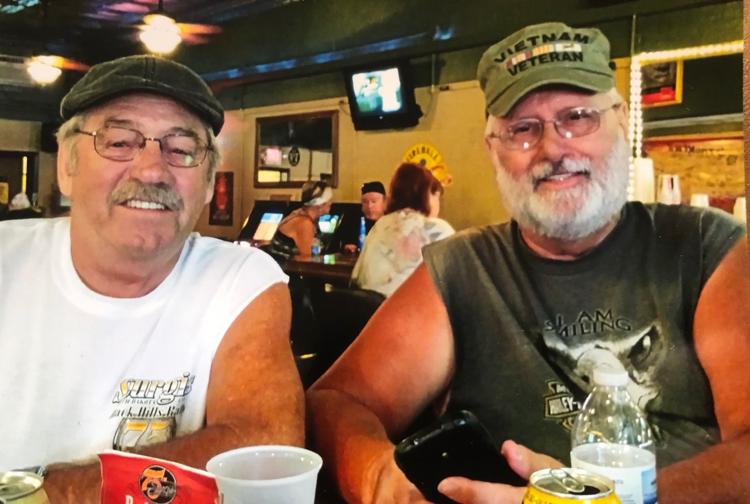 Chief was present for Tuesday's VTC graduation by proxy. His wife, Holly Martin, sat next to Doyle in the back of the courtroom wearing a long-sleeved Harley Davidson shirt. Before the veterans were honored for their completion of the program, Perry descended from the bench and called her forward. Doyle and fellow mentor Maurice Geurin stood by her side as the judge presented her with a certificate honoring her husband and his seven years of service.
When Martin died, Holly Martin said the VTC team sent her a wind chime to offer its condolences. When she hears the chimes echoing in a breeze, she said it reminds her of how many people her husband helped. Holding Chief's certificate Tuesday, she looked around the courtroom and smiled.
"He'd be proud of each and every one of you," she said through tears. "He loved doing this."
On The Path To Recovery
Veterans must meet strict criteria for admittance into the VTC program, which spans 18 months at the minimum and includes weekly individual and group counseling, drug and alcohol testing, mental health treatment and regular attendance at recovery support/self-help meetings. The court's goals, outlined on Metro Louisville's official website, are:
Participant is clean and sober
Has stable housing
Is employed if employable
That those without diploma will be in school/others may be in college
Has recovery plan in place
Is stable, keeping all appointments and is in medication compliance
"I wish they would have had something like this when we came home," said Geurin, a veteran of the Marine Corps who, like Martin, was deployed in Vietnam and has struggled with PTSD from his time in the service. "Because we definitely needed it."
Veterans progress through the phases at a pace determined by Perry and his team, who may discipline a participant if he or she violates court policy. Violators can be disciplined with sanctions ranging from an assigned essay to home incarceration or prison time. Participants can also be discharged from the program if he or she has repeat violations or fails to meet the court's standards. Upon discharge, participants will have a hearing before a sentencing judge.
Since 2012, roughly 40 to 50 veterans have enrolled in VTC. Twenty-seven have graduated, according to coordinator and court liaison Allison Kern.
When dealing with veterans who have broken the law but are working through the VTC to alleviate serious substance abuse or mental issues, Perry said the key is to find a balance of justice and mercy.
"I don't deal with the original problem; I'm helping them on their treatment path," said Perry, a retired Colonel in the U.S. Air Force who also served in the National Guard. "We expect that folks that have issues are going to make mistakes ... so anything that I can do to get inside their life — to get inside their head, to help them along the path to make better decisions to lead a sober, non-addictive lifestyle — we try to do that."
To help participants reach the end of the program, the court enlisted fellow veterans to serve as their mentors. Martin, who was referred to the VTC by a fellow member of the Patriot Guard, became its first. As Chief, he held rank on the veterans he mentored and the fellow mentors who went to him for guidance.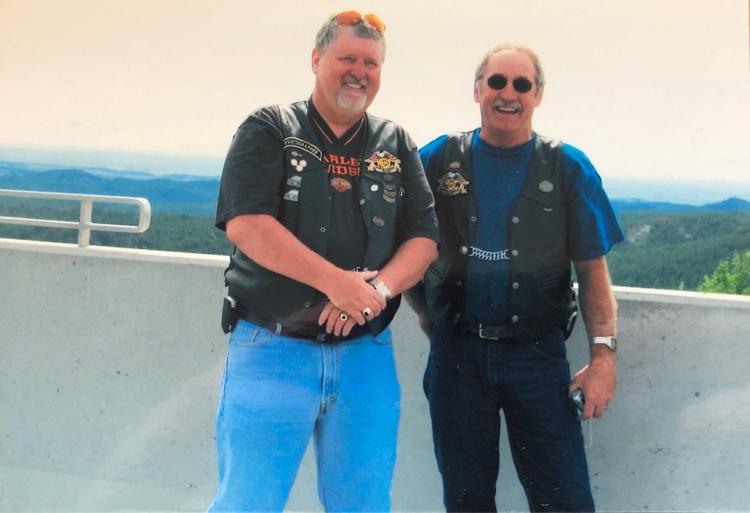 "Truthfully, he was always my mentor," said Doyle, who served 23 years between the Marine Corps and the Army. "When I would have a problem — like I wasn't familiar with it (or) what to expect — I'd call him, and he'd explain to me the process."
Martin was no stranger to the problems his mentees faced. When he returned to Louisville after serving in Vietnam, he spent 37 years working as inspector with Ford Motor Company but struggled with alcoholism and an addiction to cocaine, which prompted a stint in a rehabilitation clinic and his joining Alcoholics Anonymous. Through self-determination and the guidance of others, he was able to overcome his substance abuse problems and remained sober for 31 years leading up to his death. Holly Martin was given her husband's final Alcoholics Anonymous sobriety chip during his memorial services.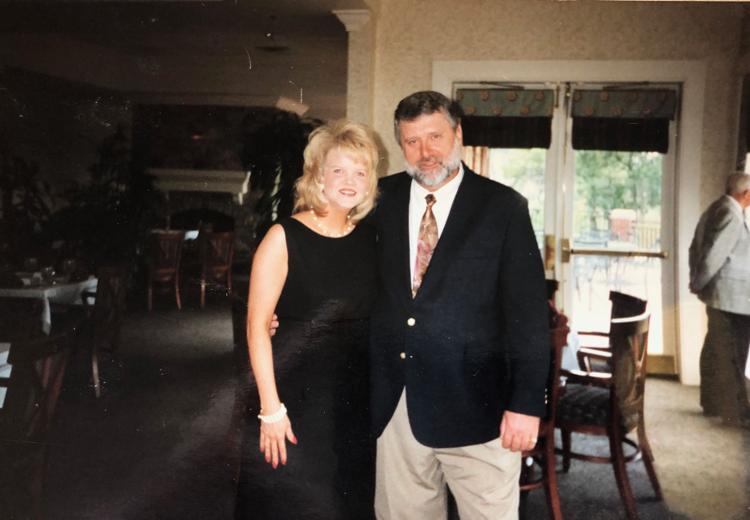 By pinpointing his struggle with addiction as a common bond among the program participants, Martin could get veterans to open up and discuss their struggles in ways they might not be comfortable with in front of a judge or with family members, Geurin said.
Martin's fellow mentors said Chief, when working with mentees, would recount his struggle with drugs and alcohol with an admirable, blunt honesty. As someone who left Alcoholics Anonymous once before returning to the program and committing to his sobriety, Martin understood and anticipated his mentees would struggle giving up their old habits.
"He said, 'Until you get around it, when people aren't quite ready to give over, they're manipulating. They're doing what they can do to get the next fix, the next drink, whatever it takes,'" recalled Doyle, who said Martin helped him approach his relationships with mentees with patience but direct accountability. "Instead of sitting there for two hours listening to the 'Woe is me,' I'm kind of like, 'Well, what did you do to get there?'" 
Serving as a mentor was also an extension of going to an AA meeting for Martin, Doyle said. By helping others focus on their sobriety, he could keep his in check.
"I really think this was a big help to him as much as he provided back," Doyle said.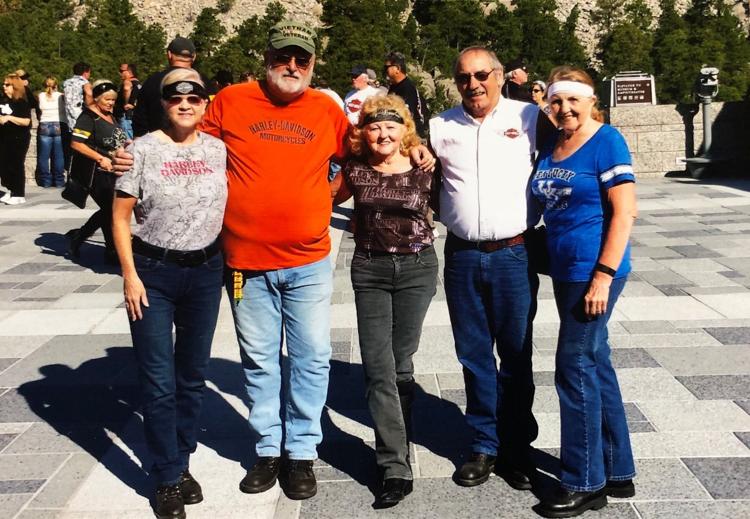 In his service to the VTC, Martin embodied the final message Doyle imparts to his mentees who complete the program: "When you get out of here, you going to start a new chapter," Doyle said. "It's not over. You're not cured. You have to maintain."
A New Chapter 
In his Galt House uniform — a black dress shirt underneath a silver vest — John Kimbrough, a Navy veteran, stood in the middle of the courtroom Tuesday and read his graduation letter, a right of passage for VTC participants who have completed the program. He recited a poem about his faith from memory and plugged a recovery program he's helping run at St. Stephen Church. He thanked the VTC program for helping him kick a substance abuse addiction he developed "going through a bad divorce" and remembered the advice of Chief, whom he credits as playing a big role in his completion of the program.
"Whenever I would have problems or difficulty in understanding something that was happening, I would call Wayne, and he would be very blunt on, you know, just complying with the program and things like that," said Kimbrough, who's been working as a full-time employee at the Galt House for six months. "That was his big thing, complying with the program. You can't fight the system and things like that, and he really helped you understand that. He played a big part in me even graduating this right here.
"It's easier to relate to somebody when they've been through what you've been through, you know?"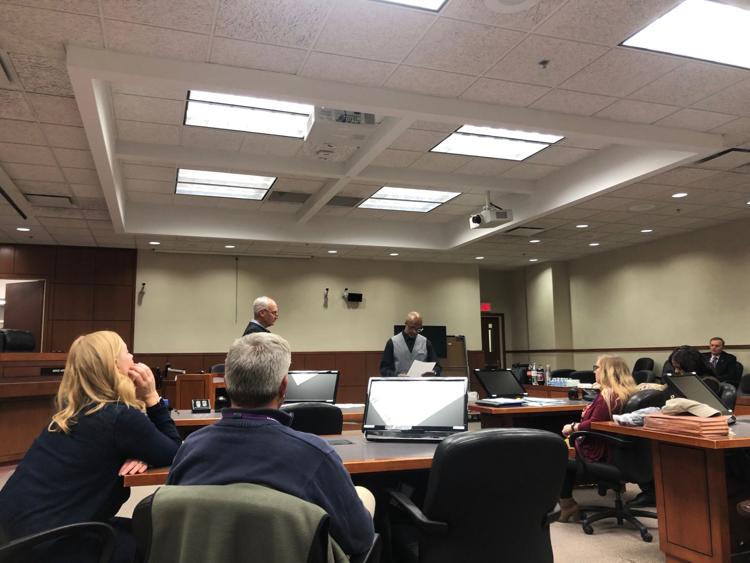 After the graduation ceremony, Kimbrough chatted with the VTC team and family members inside the courtroom. They celebrated the closing of an old chapter, the opening of another and all the small steps in between. 
"I've got the tools for success now," Kimbrough said. "Once you get drugs and alcohol out of the equation, it's ... I don't know how to word it ... it gets all the bull crap out of the way. And you learn to enjoy life a little bit better, I think.
"... It's been a long road, but I think I'm where I need to be at right now."
Copyright 2019 WDRB Media. All Rights Reserved.