LOUISVILLE, Ky. (WDRB) -- A woman fighting her own battle makes a donation to those battling homelessness.
Donna Breeding donated 100 hand-knitted hats to the homeless at Wayside Christian Mission Saturday morning. 
Breeding was diagnosed with kidney disease and has to go through dialysis treatments. She started knitting the hats in October during those treatments, and says it was therapeutic for her.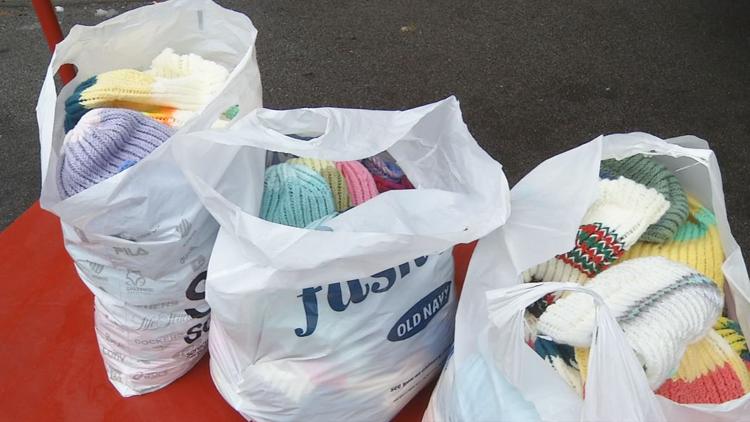 "It helps not to get into your issue, and just try to find something to help somebody else," Breeding said. "You know, it helps you mentally to think that, you know, even though I'm where I'm at right now, I can still help somebody else."
Breeding says she's going to keep knitting hats, and is even going to try to make some scarves next.
Copyright 2019 WDRB Media. All rights reserved.