LOUISVILLE, Ky. (WDRB) -- A Louisville woman said she was forced to be a confidential informant and made to have sex with a Louisville Metro Police officer for years.
A new lawsuit filed against LMPD and Detectives Brian Bailey and Jared Williams accuses Bailey of assault, battery, sexual harassment and emotional distress and LMPD of negligence.
The woman claims Bailey arrested her boyfriend in July 2018 on drug charges and that she was hauled in for questioning even though she wasn't named in the warrant and had no criminal history for drugs or involvement in the case.
"Bailey advised (Jane) Doe he could implicate her in the criminal charges against her boyfriend," the complaint said. "Doe became very upset at which point Bailey placed his hand on her thigh and said 'I can help you, if you help me.'"
The lawsuit alleges after two hours of questioning, Bailey drove the woman to a remote location near her home and made a request for oral sex saying, "You owe me." She complied, according to the complaint.
That set off a series of "quid pro quo" sexual encounters that went on for two years.
"Many times, Doe made excuses for her unavailability, but succumbed on multiple occasions for fear of the repercussions," the complaint said. "Doe told no one about the encounters with Bailey, not even her family."
LMPD spokesperson Dwight Mitchell confirmed Bailey is the subject of an active public integrity investigation. The department suspended his police powers and reassigned him to a position off the streets.
The lawsuit names Williams as a defendant claiming he was present the day of the initial arrest. The woman claims she resisted efforts from Bailey in the weeks after her boyfriend's arrest to serve as a confidential informant until Williams also started pressuring her to work with police.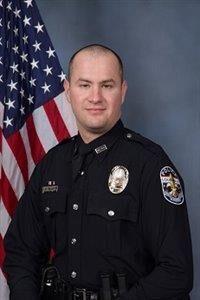 "With obvious knowledge of Bailey's conduct, he (Williams) told Doe she needed to help Bailey by serving as a confidential informant," the suit says. "He attempted to have Doe sign a document agreeing to do so. Due to the overwhelming pressure by these LMPD officers and the fear of being wrongfully prosecuted, Doe reluctantly agreed."
Mitchell said Williams remains on active duty, and there is no PIU investigation involving him at this time.
The suit was filed anonymously due to concern about the woman's safety related to cases in which she served as an informant. It also claims Bailey acted similarly toward other females while working with LMPD, and the department failed to terminate him.
By policy, LMPD does not comment on pending litigation.
Copyright 2020 WDRB Media. All Rights Reserved.