LOUISVILLE, Ky. (WDRB) -- Animals at the Louisville Zoo are now being vaccinated for COVID-19. 
Starting Friday, veterinarians began vaccinating specific animals for the virus. 
The animals are being given a uniquely formulated, two-dose vaccine that was created by animal healthcare company Zoetis. 
Doctors say 29 apes and big cats will be vaccinated over the coming weeks as those animals are the most susceptible to COVID-19.
Among those vaccinated include three snow leopards who tested positive for the virus in December and Helen, the second oldest gorilla in the world.
"This virus has been shown to be highly transmissible form humans to zoo animals, despite our best attempts of not working sick, wearing PPE and distancing as much as we can. That's why we're so eager to get this out," said Louisville Zoo Senior Veterinarian Dr. Zoli Gyimesi.
Gyimesi says the risk of transmitting the virus from an animal to a human is still low.
Many animals already receive hand injections by keeper staff, such as annual flu shots. The process for administering the COVID-19 vaccines will be similar to those vaccines the animals already receive.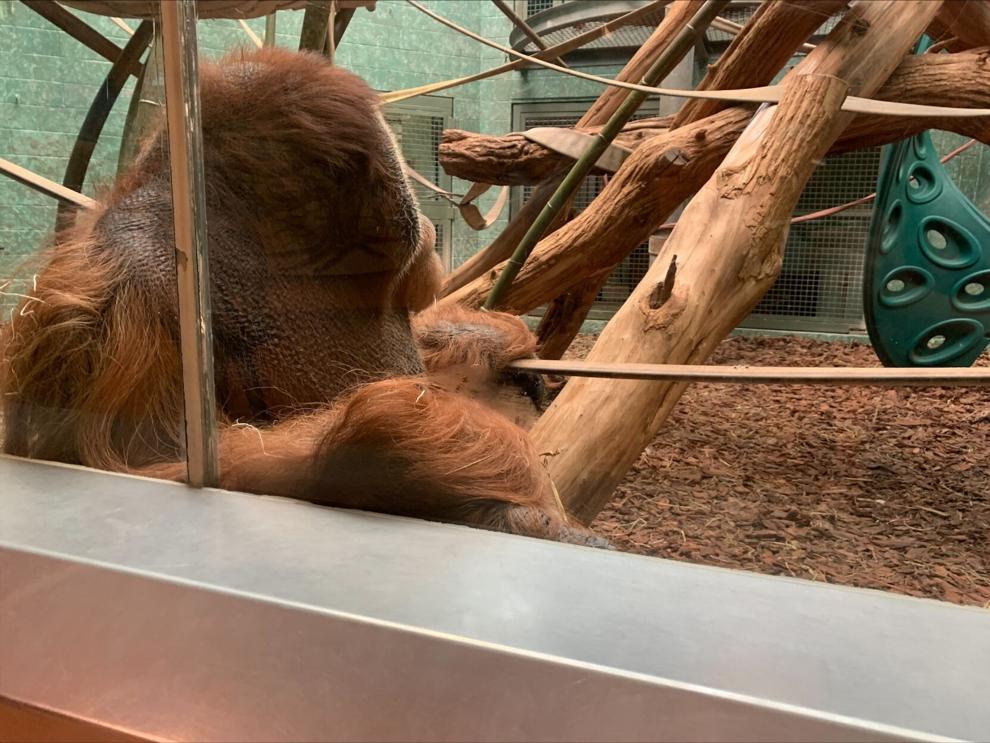 The animal healthcare team and keeper staff will closely monitor all animals receiving the vaccine for any atypical reactions.
"Based on continued cases being reported in zoo animals around the world, and our own experience with the snow leopards, we are eager to get our most susceptible animals vaccinated," said Gyimesi. "Vaccination against preventable infectious diseases is a vital part of our preventative healthcare program."
Staff will closely monitor animals who receive vaccinations for any atypical reactions. 
Louisville is one of 70 zoos to receive the vaccine. 
The vaccine has been authorized by the United States Department of Agriculture (USDA) and the Office of State Veterinarian for Kentucky.
Copyright 2021 by WDRB Media. All rights reserved.