LOUISVILLE, Ky. (WDRB) -- Although Christmas is over, that doesn't mean the spirit of giving is over for one group in Louisville.
Several members of Louisville's Muslim community spent their Saturday helping the less fortunate throughout the city at the Muslim Community Center on Westport Road. 
Downstairs in the center, several volunteers stuffed sacks with snacks and socks for more than 100 of the city's homeless.
"What we have here today is a winter kit that has a few winter items and essentials like hats and gloves," explained Qasim Khokhar, while packing gloves into the bags.
Many of the volunteers were college students who stayed in town over winter break due to Covid concerns.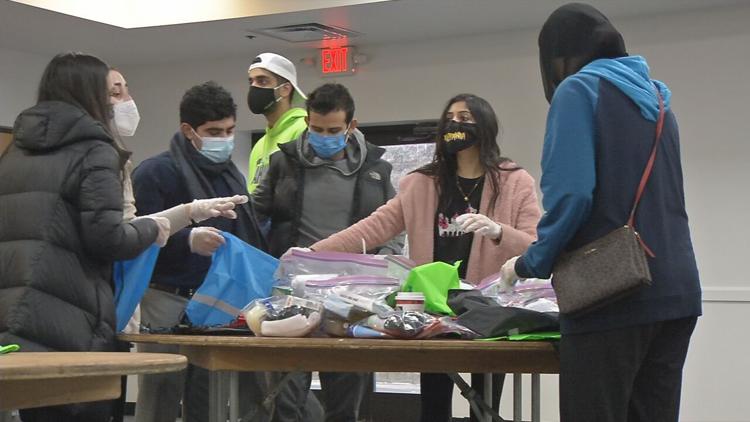 "We also included a water bottle and a few snacks - just to help provide people with the winter essentials to help keep them warm and brighten their day a little bit," said Samad Buridi, who was also volunteering on Saturday.
Each year five mosques throughout the city, including Guiding Light Islamic Center and the Louisville Islamic Center, join together to sort the donations collected.
Monetary donations were also collected over the past few months, which will be distributed along with the winter bags to homeless shelters throughout Louisville. 
Earlier this year, the mosques donated more than 2,500 face masks to help with PPE supplies.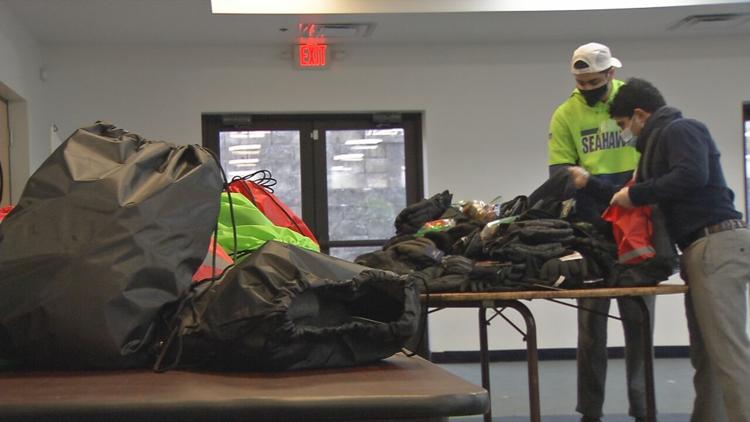 The number of volunteers Saturday was down drastically due to the pandemic but the need is still great – or even more. Those participating Saturday say just a couple of hours volunteering on a cold winter day could change the lives of those they've never met.
"It's incredible," said Buridi, "We have a good group of people that came out and are helping create this, so we appreciate everybody's help."
The Islamic Centers plan on two other drives this winter – one to help families affected by Covid and the other to help international students currently studying in Louisville. 
Copyright 2020 WDRB Media. All Rights Reserved.