LOUISVILLE, Ky. (WDRB) -- The California neighborhood was filled with lots of love Sunday afternoon, with a delivery to hundreds of children in an unconventional way.
In a year like no other, it was a day Calvin Wooten will never forget. Wooten is the founder of the Love Transformation Project, which is in its fourth year of handing out gifts.
"Right now, my heart is so full because I have been waiting all year for this day," Wooten told the group of volunteers right before the gifts were handed out. "Our ministry is just a street ministry, pretty much. We reach out to homeless but we also do ministry for kids."
A U-Haul filled with toys made the rounds through the California neighborhood as children and their families approached.
Normally, thousands of people attend the "Christmas in California Park," but because of COVID — the presents came to them.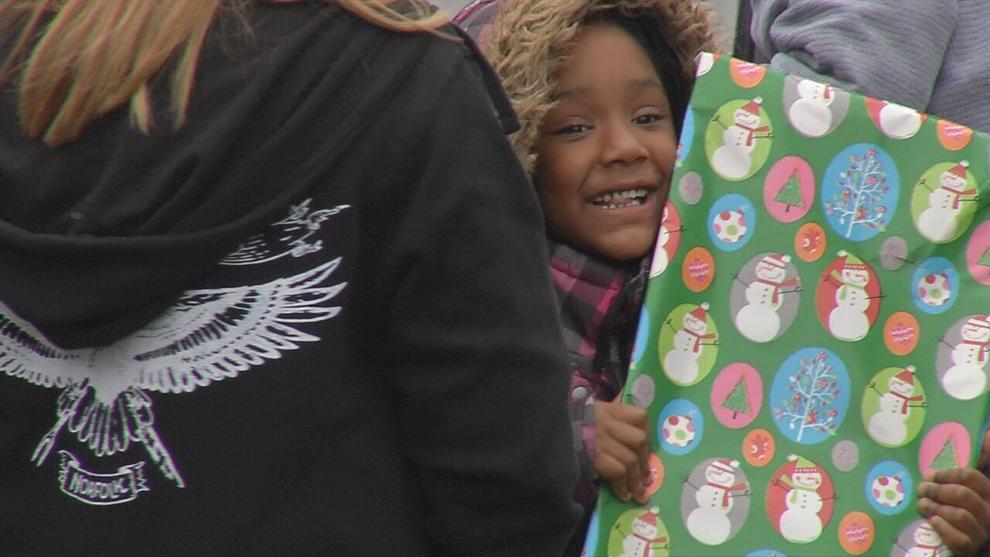 The Louisville group Linkin' Bridge performed on a trailer in front of the caravan as it approached the homes.
Gloves, hats, scarves and shoes were also given away. Many of the items were donated from private donors and major retailers like Walmart.
As the presents were passed out, smiles could be seen from not only the children, but their families.
"We're just out spending the time, this is our day with the grandkids, this is grandparents day," said Michelle Flippins, who was visiting her grandkids.
For some, these may be the only gifts they receive this year Christmas.
Wooten said no matter how many children came up to get gifts, one theme keeps running through his mind with every smile and every thank you.
"There has been a phrase that has been in my heart all day  Amore — Vincit Omnia — love conquers all. That's it right there," he said. "If we are going to solve the issues and problems that we have in our city, then we just need to learn that one piece. Love conquers all."
Volunteers handed out more than $500,000 in gifts to neighborhood children.
Copyright 2020 WDRB Media. All Rights Reserved