MADISON, Ind. (WDRB) -- Court documents reveal disturbing details of Christopher Ray Keller's alleged abuse of his 18-month-old stepson.
Keller, 36, is now charged with one count of attempted murder, several counts of battery and aggravated battery, neglect of a dependent and contributing to the delinquency of a minor.
Keller already faced charges after authorities were called to Riley Children's Hospital on June 9 after the same child was brought in suffering from compression fractures to his spine. The child's mother told them she believed Keller, the boy's stepfather, was responsible for his injuries, according to court documents. She said Keller told her the boy cried all the time, and he was not happy watching him.
The boy's mother said she'd left him in Keller's care on July 7 while she was at work. The next morning, she said she found her son in bed with "severe bruising" on his head and body, bite marks and a large section of hair missing from his scalp. That's when he was taken to the hospital.
When confronted by the child's mother, Keller blamed the injuries on "rough housing" between the boy and a 2-year-old and sent her images showing the alleged "horse play."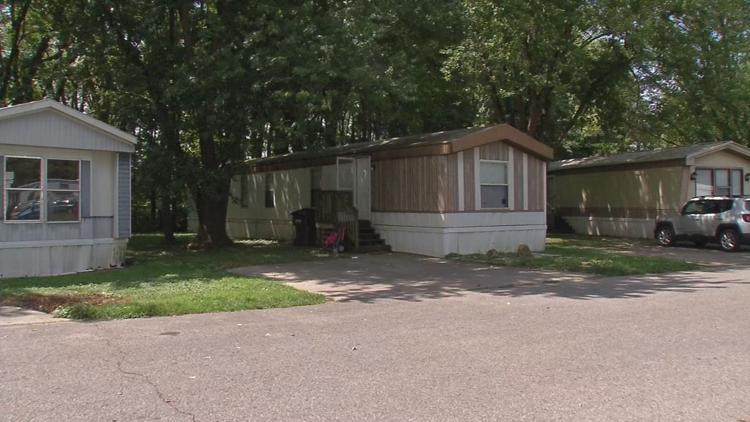 Initially, on July 25, Keller was charged with one count of battery on a child under 14 years of age and one count of neglect of a dependent resulting in serious bodily injury. He was sent to the Jefferson County Detention Center.
But authorities say they were about to make another discovery.
A woman who was taking care of the children at Keller's home while he was incarcerated told police that Keller normally kept a surveillance camera in his living room, but that it was now missing. She said she was able to find the SD card containing the video in his home, and when she watched the video, it showed Keller abusing the 18-month-old.
The Jefferson County Sheriff's Office was able to find the card after getting a search warrant for Keller's home. According to court documents, that card contained more than 100 videos, more than 11 hours of Keller abusing the child.
Authorities say Keller was not only physically beating the boy himself, he was also ordering other children to do so.
The video allegedly included:
Keller beating the 18-month-old on the head with his hand.
Ordering a 2-year-old to jump up and down on his back.
Putting his own body weight on the child so that he can't breathe for extended periods of time, as the child can be seen "writhing in an attempt to breathe."
Dragging him across the floor by his legs.
Picking him up by his legs and dropping him to the floor from a height of several feet.
Covering the child's mouth and nose with his hand and a diaper wipe, so that he couldn't breathe.
Violently placing the full weight of his body against the boy's back several times, "which would be consistent with serious bodily injury in the form of compression."
Throwing the child on couch and violently hitting him in the face with a pillow 13 times, causing his back and neck to "bend unnaturally."
Forcing food into his mouth, before dragging him across the couch by his hair. 
Throwing him onto the couch, causing his head and neck to hit the armrest. 
Spanking the child 26 times.
Headbutting the child, knocking him to the floor.
Holding the child by one leg, upside-down for 58 seconds before beating his head on the floor several times.
Picking him up by his legs and swinging him around in the air for several seconds before throwing him onto the ground.
Doing nothing as another child kicks the 18-month-old in the head.
Picking the boy up by one leg, swinging him around, and causing his head to hit the ceiling several times.
Smacking the child across the face, causing his pacifier to fly across the room.
"It's really scary," said Ashley Maddox, who lives a few houses down on Skyline Drive. "It's scary that somebody we knew could do that to a baby."
Many people who lived in the area were familiar with Keller and were completely blown away when the news came out.
"I got pretty pissed off, I wasn't happy," said Paul Edwards, who lived nearby. "I've got two young kids of my own, and if somebody ever did something like that, then I wouldn't be here for a while, because I'd be in jail."
Police say the 18-month-old is still being treated for his injuries, and the shocking reality of a toddler seconds away from death is all too real for this community.
"I hope he gets life in prison," Edwards said. "That's an innocent 18-month-old baby that cannot defend himself. This should not have happened and he deserves life in prison."
Keller is being held on a $4 million bond at the Jefferson County Indiana Jail.
Related Stories:
Copyright 2019 WDRB Media. All Rights Reserved.