LOUISVILLE, Ky. (WDRB) -- A Male High School senior is a winner in the U.S. Marine Corps Fighting Spirit Contest.
Caleb Efird was diagnosed with Stage 2 Hodgkin's Lymphoma when he was a freshman. His goal was to beat cancer and win a state title with Male's football team.
He has done both.
Caleb received the most votes in the Kentucky contest.
The Marines will give Caleb $500 to use his fighting spirit to overcome extreme adversity.
Caleb says he will use the money to help pay for college.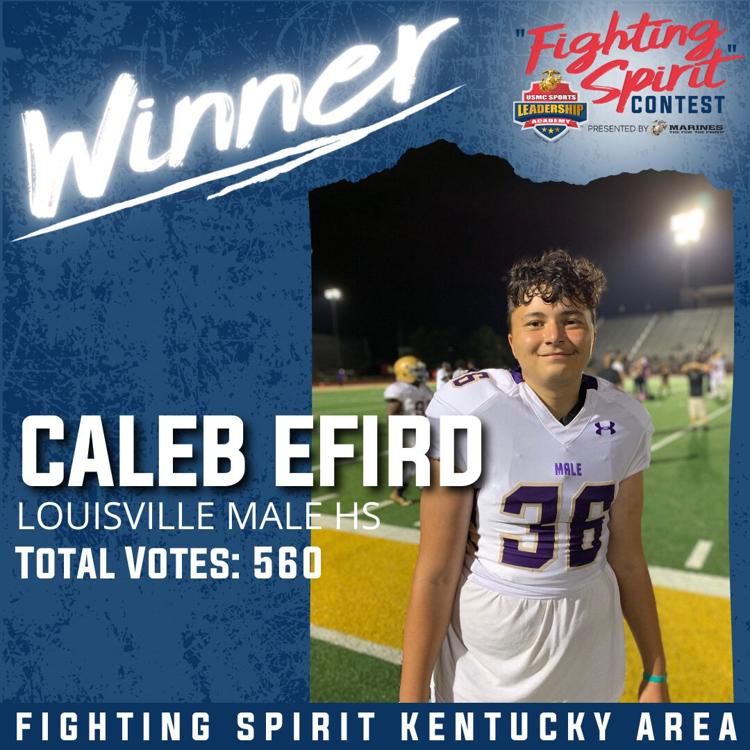 Copyright 2020 by WDRB Media. All rights reserved.