LOUISVILLE, Ky. (WDRB) -- A man who was stabbed in the back by a security guard at a Louisville Kroger on New Year's Eve filed a lawsuit Monday seeking $1,000,000 in damages. 
Jason Ashley was stabbed in the back with a pocket knife when he tried to enter the Kroger on Dixie Highway near Upper Hunters Trace.
"It was supposed to be a quick stop at the store and has turned into a nightmare," Ashley said Monday. "I just thought he was punching me at first until I saw the knife when he went across my face. I realized my back felt wet, and I reached back, and it was covered in blood."
Ashley is suing Kroger, the security guard and an unnamed manager. The security guard, John Griggs, 63, was arrested and charged with assault.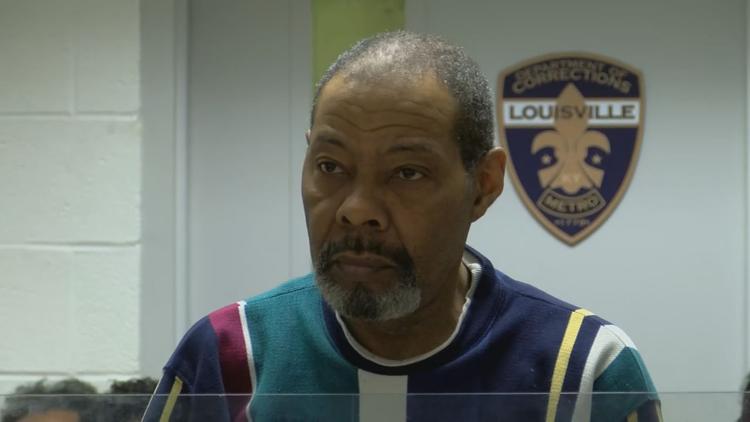 Officers said surveillance video shows the two getting into a heated argument — then a fight — before Griggs used a pocket knife to stab Ashley in the back.
Ashley said he tried to enter the store shortly before it closed at 9 p.m. to use the Coinstar coin counting machine. 
"My mom gave me a gag gift on Christmas, a box of quarters," Ashley said. "The box busted in my truck, and I was just trying to get the quarters off my floor board." 
The suit seeks $500,000 for punitive damages and $500,000 for pain and suffering. 
"I would just hope that a company as big as Kroger would do a thorough investigation for security or any employee for that matter," attorney Martin Pohl said.  
Griggs pleaded guilty to a disorderly conduct charge in 2015 and fourth-degree assault in 2006. 
"The safety and security of our customers and our associates is our top priority and we would like thank LMPD for their quick response," a Kroger spokesperon said Monday. "We do not comment on pending litigation."
Copyright 2020 WDRB Media. All Rights Reserved.