LOUISVILLE, Ky. (WDRB) -- A duPont Manual High School student is using a class assignment to give a voice to thousands of people who can't speak.
Varun Chandrashekhar, a senior at Manual, is also an inventor.
"Ever since I was a little kid, I've always been fascinated with robotics," he said. "For my research projects every year, I just choose something and create whatever I think will help the community."
This year, Varun turned an assignment in his AP Research class into an invention that could help thousands, perhaps even millions of people.
"I named my device SpeakUp," he said.
Varum hopes his invention will help give a voice to people suffering from ALS, Parkinson's disease, cerebral palsy and anyone else who can't speak.
"I developed this technology originally for people who are paralyzed, because paralyzed people can't use the muscles in their throat to communicate," he said. "But their brain still sends electrical signals to their speech system."
Varun said the device works by capturing and recording those electrical signals from the brain.
"I'm able to determine what a person is trying to say by translating those electrical signals into words by using different machine learning algorithms," he said.
Varun said part of his motivation came from someone he's never even met. The late Dr. Stephen Hawking was a physicist, cosmologist and author who suffered from ALS.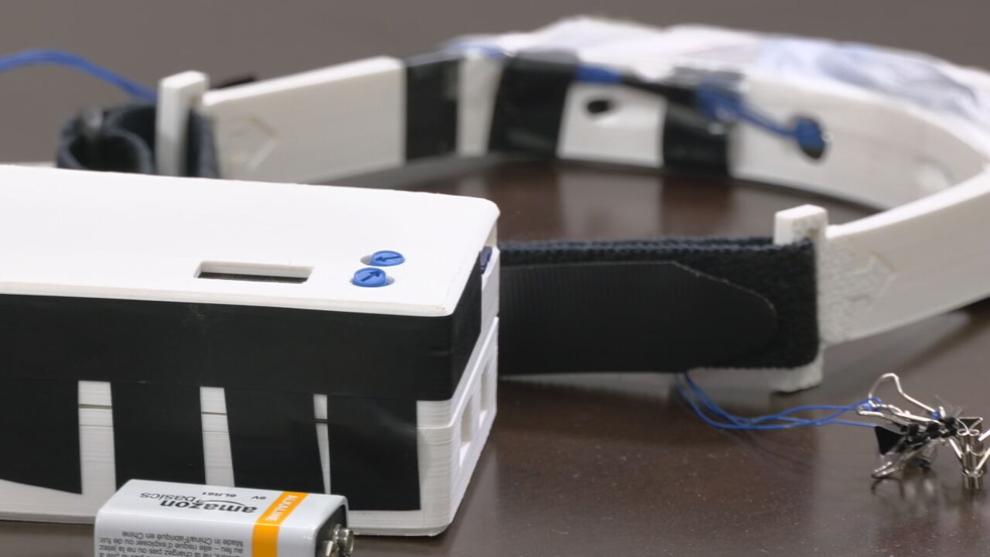 "It just perplexes me that people of that status are still not able to get the speech aid technology or some type of technology that helps them speak," he said. "It took Hawking several minutes to just say out a few sentences or words, right? And so with this technology around, he would have been able to say so much more."
Varun is in the process of applying to the Massachusetts Institute of Technology, and he hopes to fine tune the technology in college.
"My application will go through on Nov. 1, and we will see if I get in," he said.
Alesia Williams, Varun's AP Research teacher at Manual, said Varun has all the qualities to succeed at MIT and eventually change the world.
"I'm one of the people who is writing his letter of recommendation, and I've already received the request from MIT to write a letter of recommendation, and he is the kind of student that would thrive there," she said. "So he'd be able to go to a place like MIT and take every opportunity and hopefully, yes, ultimately change the world. Because he would be able to create things that would make peoples' lives better."
Williams said, in addition to numerous awards, Varun is building an impressive resume in high school.
"One of the things I really enjoyed was every year I go to the college boards website to see if I can find new samples of AP Research papers," Williams said. "And I went to find those, and the very first paper that was there was Varun's. And it's the very first time a Manual student's paper has been published as a model. An exemplar model of the highest score that you can get."
The COVID-19 pandemic has limited his access to patients, but Varun's device has been tested with himself as the subject.
"So whenever I said a word or something, there was an 80% chance that it would accurately determine what I said," he said.
Varun said he was able to build the SpeakUp device for less than $100.
Copyright 2021 WDRB Media. All Rights Reserved.