LOUISVILLE, Ky. (WDRB) -- Louisville's mayor publicly advocated for his proposed tax hikes during a visit with Louisville Fire Department recruits on Friday.
Earlier this week, Louisville Mayor Greg Fischer outlined a plan that would triple the city's tax on some insurance premiums to help close a $65 million gap on ballooning pension obligations.
During his visit, Fischer noted that the fire department is already lean. Since 1994, it has reduced fire companies and nearly 100 jobs even though fire runs have shot up 300 percent.
Firefighters shared what more cuts would look like.
"We respond to citizens in crisis situations throughout the day, every day where seconds are critical to survival," said Assistant Fire Chief Col. Rick Adkisson. "For the LFD, these cuts could potentially have life-or-death consequences for citizens and firefighters."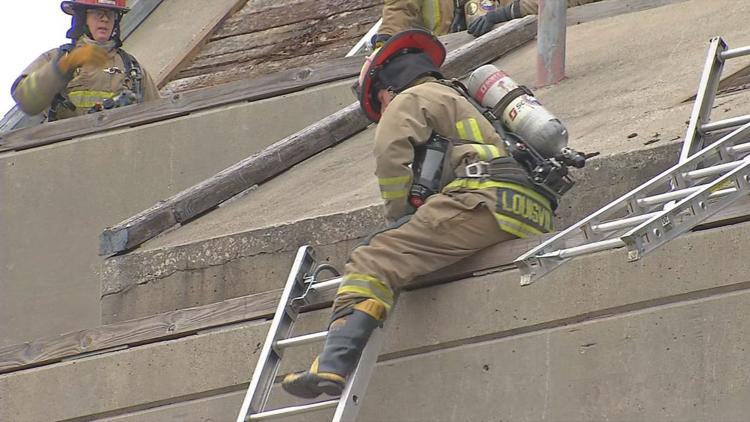 Adkisson said fires are burning hotter and spreading faster than ever before, so immediate response by firefighters is critical, and the proposed budget  cuts "would significantly impact our ability to respond in an appropriate time frame with adequate staffing." 
Louisville Metro Council will vote on the plan on March 21. Two public meetings before then will give taxpayers a chance to weigh in.
Copyright 2019 by WDRB Media. All rights reserved.