LOUISVILLE, Ky. (WDRB) -- Members of Louisville Metro Council are continuing to raise awareness about the dangers of celebratory gunfire ahead of Fourth of July weekend.
Council members Nicole George, D-21, and Kevin Triplett, D-15, have been putting informational door hangers on houses around neighborhoods in their districts.
George and Triplett said they will continue to walk their districts to remind residents of the dangers of shooting a gun in the air: property damage or, even worse, an injury or death. 
The council members have also posted ads to social media to educate people on what to do when they hear celebratory gunfire.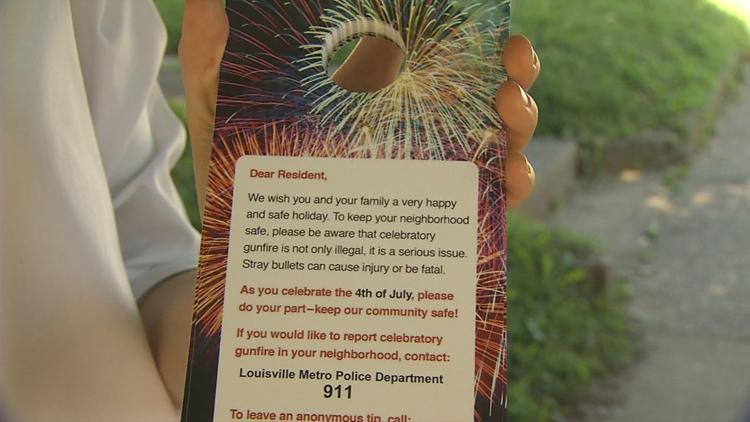 George and Triplett are asking for reports about the gunfire so they can get better data. They data can help the city get a better idea of where the problem is heaviest, the council members said. 
Anyone who feels unsafe can report celebratory gunfire by calling 911, George and Triplett said. 
Related Stories:
Copyright 2020 WDRB Media. All Rights Reserved.