MIDDLETOWN, Ky. (WDRB) -- The Middletown Library may be open again, but Metro Council wants to make sure it — or any other Louisville library — isn't abruptly closed again by Mayor Greg Fischer without council's consultation and consent.
Back in the summer, because of a tough budget, Fischer decided to abruptly close both the Middletown and Fern Creek branches. It came as a surprise to frequent library users, including Eastern High School junior Braeden Downey.
"For me, it's like a place to hang out, read some books, wait for my mom and have like just kind of an indoors place — especially during cold months — to wait," he said.
Metro Council members like Kevin Kramer were just as surprised.
Back in June, after tough budget deliberations, Kramer and council ultimately passed a budget that reopened the branch for at least a year, but now, he's taking things a step further with an ordinance aimed directly at Fischer. The ordinance would prevent Fischer from transferring any existing funds from libraries to use on other things, and any unspent library funding would have to go toward running Middletown or buying new books.
"We don't want the mayor to come back, as he did last year, and say, you know, we decided to close this branch or that branch," said Kramer, the leading Republican on Metro Council.
He hopes his proposal also sends a larger message to the mayor: Council won't tolerate any more abrupt, unilateral decisions.
"I think this is us saying, 'Don't come back again next year after you've made these decisions and then force us into a situation where we have to figure out how to fix the mess you've created,'" he said. "We have a strong mayor form of government. We do. But we don't have a form of government where any one individual gets to decide this is what we're going to do next."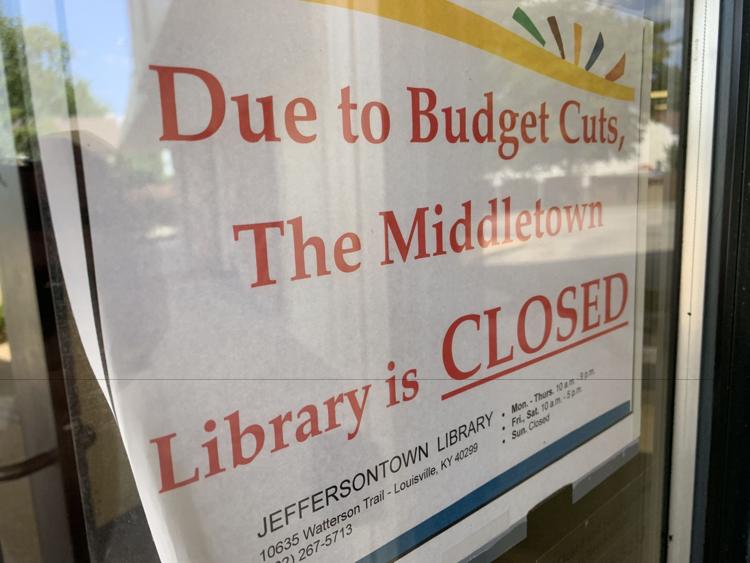 Downey, who's again frequenting the re-opened Middletown branch, agrees with Kramer's goal.
"Just being able to take that away with like a snap of your fingers doesn't seem quite right to me," he said.
Fischer's office had a different take. Even though spokesperson Jean Porter said the mayor's office appreciates the shared passion for libraries, she wrote that the proposal could lead to deeper cuts elsewhere in Louisville's government.
"Louisville Metro Government is a complete enterprise of services to our residents, and the more we exempt specific items from the budget process the more difficult reductions are for the remaining services/departments," Porter wrote in a statement. "We will continue to review the bill and have discussions with Metro Council members."
The ordinance will have its first reading Thursday.
Copyright WDRB Media. All Rights Reserved.