LOUISVILLE, Ky. (WDRB) -- A Louisville Metro Councilman is calling on Louisville's police chief to resign or be fired after Steve Conrad initially denied responsibility for morale problems among officers with the Louisville Metro Police Department.
"He's the wrong man for the job, and we need some significant change at the leadership level of LMPD," Councilman Anthony Piagentini told WDRB News.
New concerns about Conrad's leadership are being raised after a sometimes heated discussion during Wednesday's meeting of the council's Public Safety Committee.
Council members were expressing concern about officers leaving LMPD faster than they are being replaced, and President David James asked Conrad whether he had any responsibility for the morale of the officers.
"I think the morale of our officers is up to the individual," Conrad answered. "It is how you come to work and what you expect to do and how you're going to do it. My morale every day is my responsibility."
The reaction on the council was swift.
"That morale comment has got to be the single worst leadership comment I have ever heard in my life," said Councilman James Peden.
Conrad later released a video apologizing for what he said.
"It's unfair and, at least in my opinion, it's not true," Conrad said. "Like you, I try to do my best each and every day. And I apologize because, today, I came up short."
 Mayor Greg Fischer expressed his support for Conrad.
"There is no stronger supporter of our men and women in blue than Conrad. He always does what he thinks is best for officers and the community," said Fischer in a prepared statement.
But the damage had already been done. Louisville FOP President Nicolai Jilek tweeted, "The train that is this slow train wreck may already be off the rails and all of Louisville is on it."
Metro Councilman Bill Hollander called Conrad's comments "unfortunate," but defended him.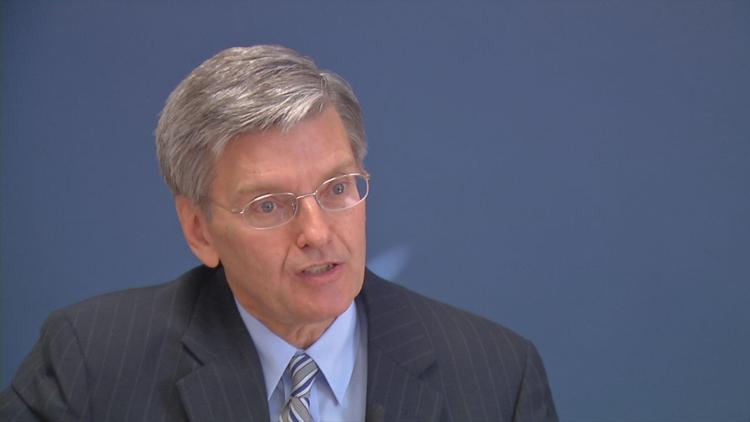 "In my dealings with the chief he has always stood up for officers," Hollander told WDRB News.
Hollander said the real issue is a shrinking police department caused by a shrinking city budget.
"There are a variety of reasons why people are leaving, and we can debate that. What we know clearly is that we are not bringing in enough recruits to replace them. And that's because of the pension-driven budget cuts," said Hollander.
Piagentini acknowledged the budget problem, but said there is also a crisis of leadership.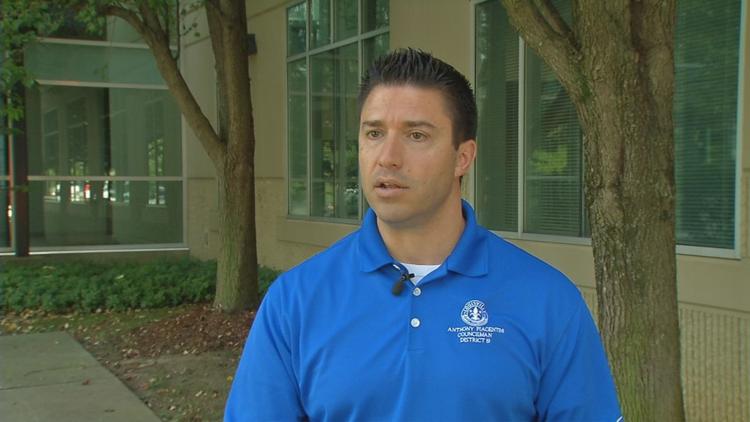 "Objectively, this is failed leadership," he said. "And it's incumbent upon the mayor to make the change."
Neither Mayor Fischer nor Conrad were available for interviews. The council previously voted no confidence in Conrad in 2017.
Related Stories:
Copyright 2019 WDRB Media. All rights reserved.