LOUISVILLE, Ky. (WDRB) -- City leaders are on alert and preparing for more flooding this week.
Officials with the mayor's office, the Metropolitan Sewer District, the National Weather Service, Metro Public Works and Metro Emergency Services held a news conference Tuesday to give an update on the current flooding response. They said the good news is that they don't believe this flooding will be as bad as last year. Nevertheless, they are making necessary preparations.
"As the Ohio River rises, we're taking every step to make sure we're protecting the citizens of Louisville Metro," MSD Director Tony Parrott said.
Day after day of rain is adding up, and the Ohio River is creeping up. The city has already witnessed flash flooding in the last couple days. The city is also aware there is a potential for some long-term flooding issues as the river continues to rise.
"We've had the ground that's been frozen," EMS director Jody Meiman said. "As it thaws out, and water can't go anywhere, there's a lot of ponding on roadways where you may not normally see."
There have been at least four water rescues in the last week, and some roads are already getting closed off due to flooding. Leaders are warning everyone that the barriers are set out for legitimate safety reasons. No one should drive through a flood road or past barricades.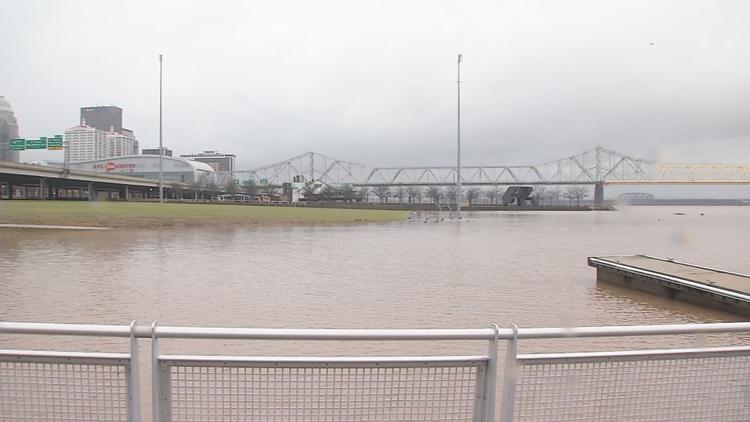 "We've seen some people move the barriers where they think they can go through," Mayor Greg Fischer said. "And if they get through, God bless them for that. But they're making this a very dangerous situation for the people behind them. So do not remove those barriers."
As of Tuesday, MSD had 12 flood pumping stations up and running. The wastewater treatment facilities are working 24 hours a day, and crews are inspecting flood gates so that they'll be ready if they're needed.
Related Stories:
Copyright 2019 WDRB Media. All Rights Reserved.