RADCLIFF, Ky. (WDRB) -- Hotels, apartments, new stores and restaurants could greet soldiers and visitors at the front gates of Fort Knox.
A developer wants to invest more than $90 million to transform a long-abandoned shopping center into a large mixed-use complex.
At the old Redmar Plaza off Wilson Road, empty stores, old signs and even a pay phone are reminders of the past.
"Back in the 60s and 70s, it was pretty much the only place that you had to shop," said Pam Featherstone, who lives in Radcliff. "It just slowly went downhill, and it has been a big eyesore for a couple of decades."
The abandoned shopping center is across the street from the Wilson Gate at Fort Knox.
"Over the last 20 years, it became really an area of blight," Radcliff Mayor JJ Duvall said.
After decades of sitting empty, developers now think the multimillion-dollar project would revive the area. It would include two Hilton-brand hotels, apartments for 140 families, three new restaurants, plus medical, office and retail space.
"This project would definitely turn it around and make it, once again, the showpiece that it was many years ago," Duvall said.
Radcliff City Council met Tuesday to discuss creating a special taxing district. Inside what's called a tax increment financing (TIF) district, the developer would keep some of the project's tax revenue to help pay for it.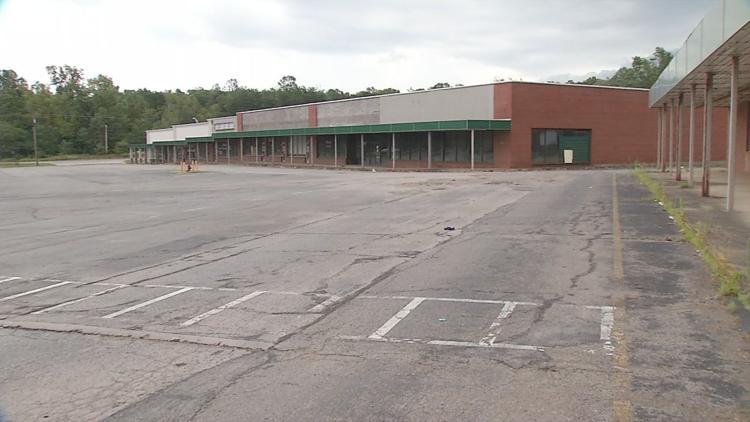 "If the TIF doesn't happen, then the project could be in jeopardy," Duvall said.
The TIF will have to be approved by the state before the project can move forward.
The developer, The Cameron Group, is based out of upstate New York.
"Hotels and some better restaurants would be a really good service to the installation," developer Matt Valenti said. "We're very excited to be in Radcliff. We think it's a great location, because it is such close proximity to the installation at Fort Knox."
City leaders think they can break ground next year and fully develop the site within the next five.
For residents, it's a welcome sign of the future where the past is long gone.
"It will benefit Fort Knox as well as our community, so I see nothing but positive with this," Featherstone said.
Copyright 2019 WDRB Media. All Rights Reserved.