WASHINGTON (WDRB) -- Heartbreaking, heartwarming, captivating and healing: The National Law Enforcement Memorial in Washington is all of it rolled into one.
Boone County Deputy Westley Garst took it in for the first time Tuesday, there to honor Deputy Jacob Pickett, the Lebanon, Ind., husband and father of two shot and killed in March of last year.
"It was a big loss, and it didn't just effect the department. It impacted the entire community," Garst said. "You only hear about what goes on in your general area, so when you come here and see all these different officers from all over the country, it makes you wonder what's going on in the world."
In the Louisville area, we hear about Charlestown's Ben Bertram and LMPD's Diedre Mengedoht, who both died in crashes in 2018. They're represented in Washington too.
"It still feels like it's not true, but seeing her name on the wall — it's tough to bear sometimes," LMPD Det. Justin Haydock said.
Washington's National Law Enforcement Museum spotlights fallen officers from Kentucky and Indiana
In total, nine officers between Kentucky and Indiana died in the line of duty in 2018. And for the next year, all of their pictures an names will stay on display directly across the street from the memorial in the National Law Enforcement Museum.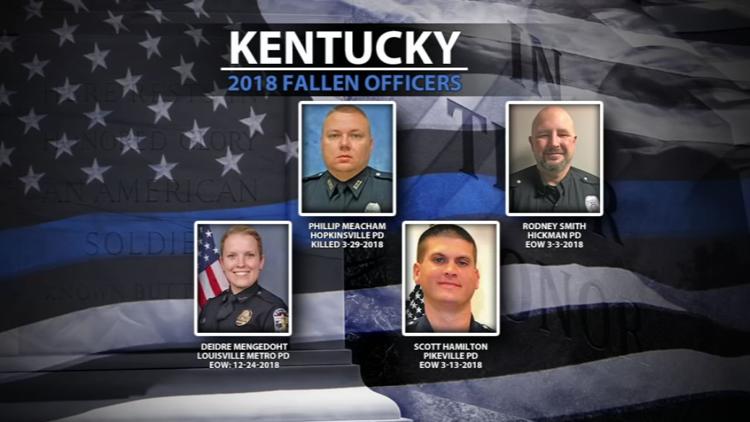 "We have a research team that continues to research line-of-duty deaths," said Lori Sharpe Day, CEO of the National Law Enforcement Museum. "And so we are considered the authority on law enforcement line-of-duty deaths."
They all served and sacrificed in different communities but find a new home together in our nation's capital.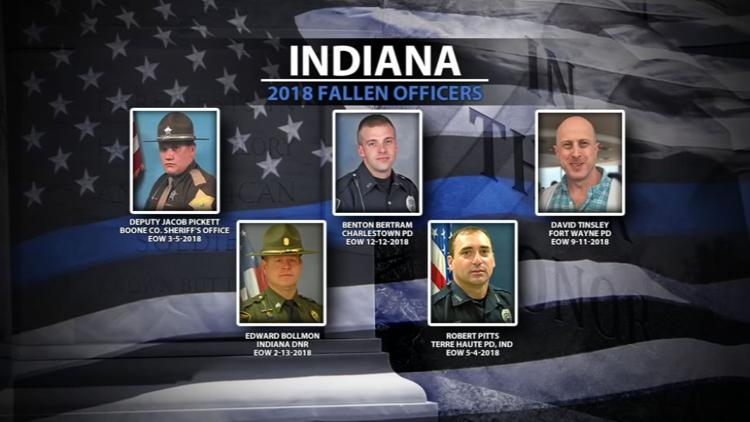 "There's just so many that are on this wall ... that you never even fathom," Garst said.
Related Stories:
Copyright 2019 WDRB Media. All Rights Reserved.