LOUISVILLE, Ky (WDRB) - Saturday afternoon's heat wasn't too much to keep people away from the 169th annual St. Joe's Picnic. In fact, they expected one of their biggest crowds ever.
More than 60,000 people were expected at St. Joseph Children's home property during the two-day event.
The picnic raises money to support the home that provides foster care, adoption, and development for abused and neglected children.
"My dad started years ago and our whole family ... I am one of eight children. If you don't show up to work the picnic and bring your kids you are out of the family," said Ja Hillebrand, who has been attending the picnic every year since he was a toddler. "My family has had a booth here for 69 years."
Nearly 70 vendors, food, booths, and game areas greeted families and so did new children's rides this year.
"I am really enjoying the fact they have a lot more for the kids to do. Way more spread out, just such a variety, it's great," said Roneece Coleman, who attended the event for the first time in six years.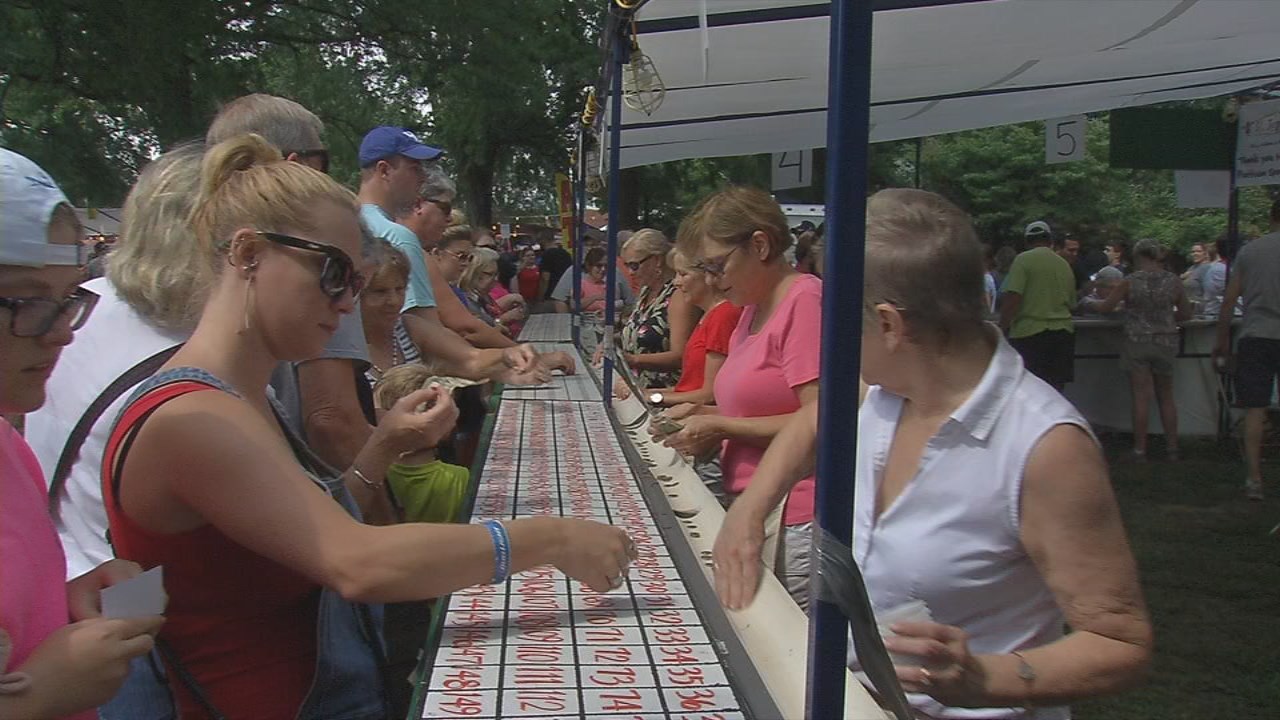 The most popular attractive at the picnic, aside from their famous fried chicken, was the cake walk. Each hour people place more than 20,000 dimes on the board in hopes theirs will be selected to win a cake.
Organizers tell WDRB they will already begin starting to plan for next year on Monday.
Copyright 2018 WDRB Media. All Rights Reserved.