LA GRANGE, Ky. (WDRB) — A recovery shelter in Louisville pulled out all the stops to make sure Saturday was a day their guests would not forget.
More than 1,000 recovering addicts and supporters floated for recovery with The Healing Place at the La Grange Quarry. Attendees worked to better themselves with the help of others and the outdoors.
"This is an awesome experience, man. This is like what we do to have fun in recovery," said Abraham Bolton, who is going on 14 months sober. Bolton not only took a leap off a ledge at the quarry Saturday, but he's also taken a leap into unfamiliar territory with his recovery.
"I thought I would be either dead or in prison, man, and that is what recovery has done for me. I have done a complete 180 with my life," he said.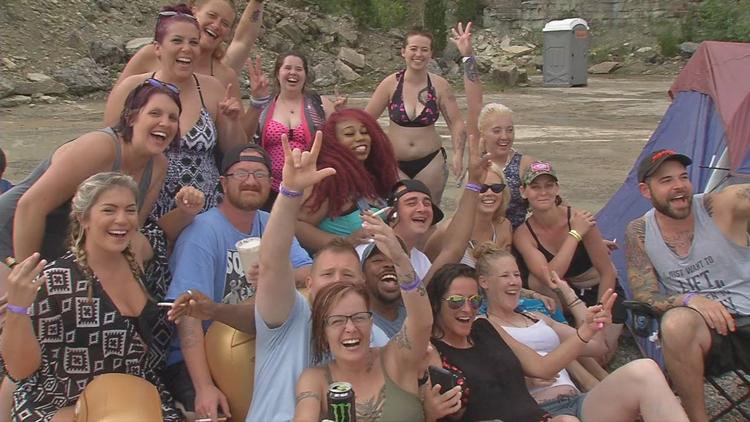 Many of those at Saturday's event have been in recovery for years. For others, however, it marked their first jump into sobriety.
"People recover every day, and we still have fun and enjoy life," Tara Mosely said. "Creating a space where they can all come together and enjoy each other, have fun, find support."
Hundreds floated, flipped and attempted belly flops – all while sharing personal stories and their own ongoing struggles.
"We've got a connection with each other and we can relate to each other on some type of way," said Bolton.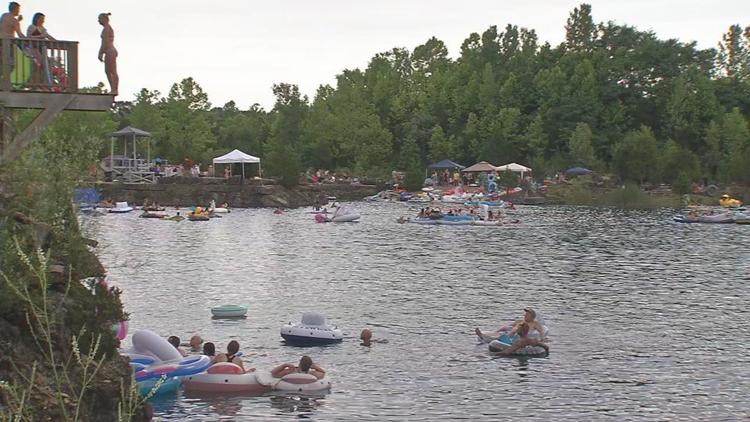 Although each day is still a struggle, Bolton said it's also a celebration of how far he has come and of the success he knows he'll have.
"[I've] lived a certain way for so many years. This is how you get to know people and change your life, man," Bolton said with a smile on his face.
Last year, Float for Recovery raised $30,000.
Copyright 2019 WDRB Media. All rights reserved.