LOUISVILLE, Ky. (WDRB) -- A Morehouse College student with ties to Louisville stood among a crowd Sunday in disbelief listening to a graduation speech unlike any other. 
The Atlanta-based historically black college had the commencement speaker of all commencement speakers this year: a billionaire who promised to pay the student loan debt for all 400 students who graduate.
"I thought that I heard what I heard, but then I had to go and replay it in my head," George Tony French III said. "Brothers began to cry ... It was amazing, to say the least. It was truly amazing."
Billionaire investor Robert Smith received an honorary doctoral degree from Morehouse on Sunday. He said the class of 2019 was "my class," adding, "my family is making a grant to eliminate their student loans."
French earned a bachelor's degree in political science. The 24-year-old who graduated high school in Alabama actually has deep roots in Kentucky.
"My entire family is born in Louisville, Ky.," he said. "They're rooted out of the Oak Grove Missionary Baptist Church there in Louisville."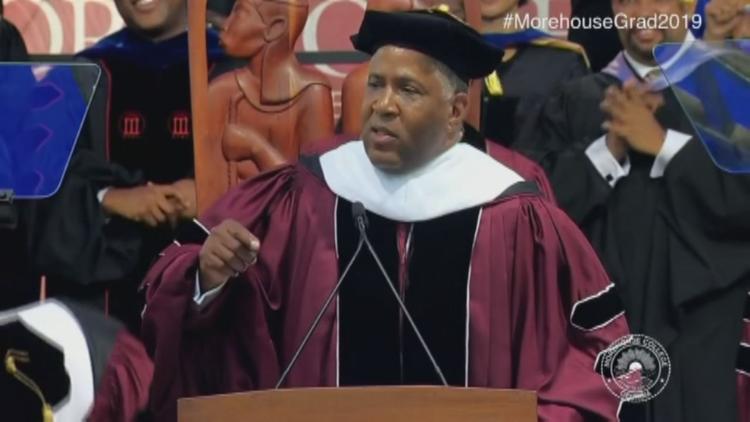 French grew up in Louisville, as a child spending summers with family. Many, including his grandmother, made the trek from Louisville to Atlanta and witnessed this incredible gift.
Morehouse is one of the most well-respected historically black college institutions in America. It is the alma mater of Dr. Martin Luther King Jr. 
During his commencement speech, Smith encouraged the graduates to foster real change for blacks as entrepreneurs, business and community leaders and then pay forward their success as he was pledging to do for each of them.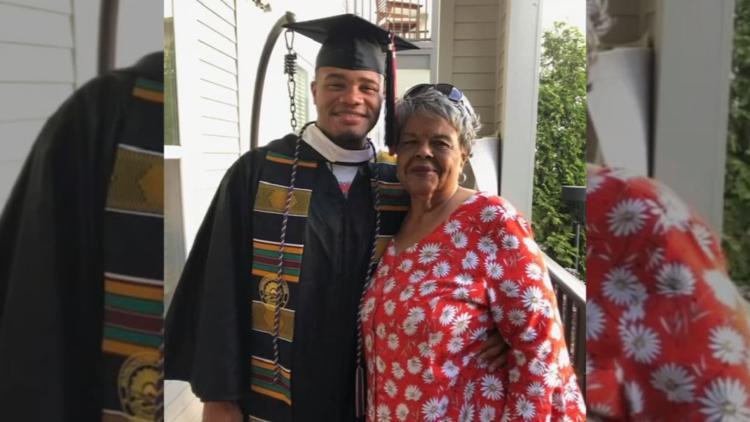 "I know my class will make sure they pay this forward," Smith said. "Because we are enough to take care of our own community."
French said he attended Morehouse on a full scholarship through the United Negro College Fund. Academia is in his blood. French's father, Dr. George T. French Jr., is president of Miles College, a historically black institution in Alabama. 
While French may not have loans to pay off, the gift is life-altering for many of his classmates. 
"I mean, if I could do a back flip, like..." Elijah Nesley said, jumping up and down with glee. "I started with $47,000 or $45,000 after freshman year, and then every semester, or every two years, the tuition goes up."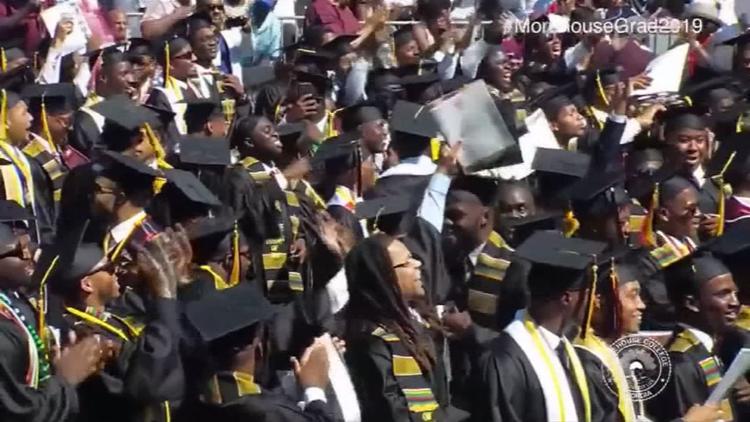 School officials estimated the donation would be worth $40 million.
"I believe he just reshaped history," French said. "I believe this class will go on to do incredible things."
French said he's still deciding among graduate schools. He ultimately wants to be a lawyer and is considering a move to to enroll at the University of Louisville.
Copyright 2019 WDRB Media. All Rights Reserved.