LOUISVILLE, Ky. (WDRB) -- The city of Louisville endured a bloody night Monday. By Tuesday morning, five people had been shot, and one man was dead.
The violence took place over three separate incident about two-and-a-half hours apart from each other.
Relatives identified the victim in the fatal shooting as 25-year old Deontae Yarnell. 
"He did so much for any and everybody, and he didn't deserve this," his mother Stephanie Yarnell said as she wiped away tears. "He didn't want the violence. He had brothers he was trying to be here for."
Yarnell was gunned down near a car at the Parkway Place public housing complex off 13th Street and Brashear drive around 2:30 a.m.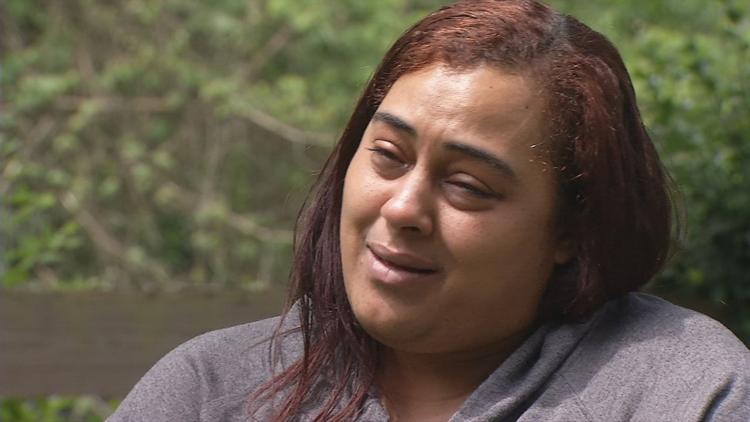 "Louisville is not Louisville anymore," she said. "It's violent here for no reason."
Deontae Yarnell was shot four times six months ago and survived. In the same incident, his longtime friend Ralph Jefferies was killed.
Steve Clayton said he tried to mentor Deontae.
"That's what's going on in this community," Clayton said. "Our youth are scared to tell us what they're involved in. They'll be labeled as a snitch."
A survivor of gun violence himself, Clayton launched a rolling video games business last year as a way to bring safe activities to young people in poor communities.
"He taught me things I didn't know about the game," Clayton said. "I'm still learning."
Public court records show Deontae Yarnell was acquitted of murder in 2017. He shot 18-year-old Deandrae Murphy after a home break-in.
He was convicted of reckless homicide, a lesser charge, and spent very little time in jail.
Detectives said they do not believe Deontae Yarnell's shooting was a revenge hit for Murphy's death. He leaves behind a weeping mother who just wants to know why all this had to happen. With no arrests and no answers, his loved ones said they are left with no peace.
"It was my first born, my best friend, and to know that they took someone out of my life like that ... I just don't think I'm ever going to have peace," Stephanie Yarnell said. 
Anyone with any information is asked to call the police anonymous tip line at (502)-574-LMPD.
Copyright 2019 WDRB Media. All Rights Reserved.