LOUISVILLE, Ky. (WDRB) - The family of a missing Louisville woman is not giving up hope more than a week after her disappearance.
It's been eight days since 25-year-old Shanaira Selden was last seen near Wyandotte Park in Louisville. Her family spent much of Monday putting up flyers around the city in hopes of finding her.
"I just feel like I can't rule anything out," said Selden's mom, Shameka Sells-Moore. "I know anything is a possibility."
Sells-Moore last talked with her daughter Oct. 20 and hasn't heard from her since. Selden left all most of her belongings, including her cellphone, at her boyfriend's house.
"Every day that I get up that she is not here, I have to get up, too, and I have to find her," Sells-Moore told WDRB News.
She and a friend approached every person who walked through Central Park in Old Louisville on Monday, giving them flyers with information about Selden.
Sells-Moore worries her daughter may be a victim of sex trafficking because of her small size and trusting personality.
"Whenever my phone goes off, when my camera goes off at my house, I look to see if she has come home," Sells-Moore said "Every single time."
The past year has been tough for Selden: Her son Ayden, 4, was killed in a car accident in 2018, and Sells-Moore is concerned her daughter is in a mental crisis.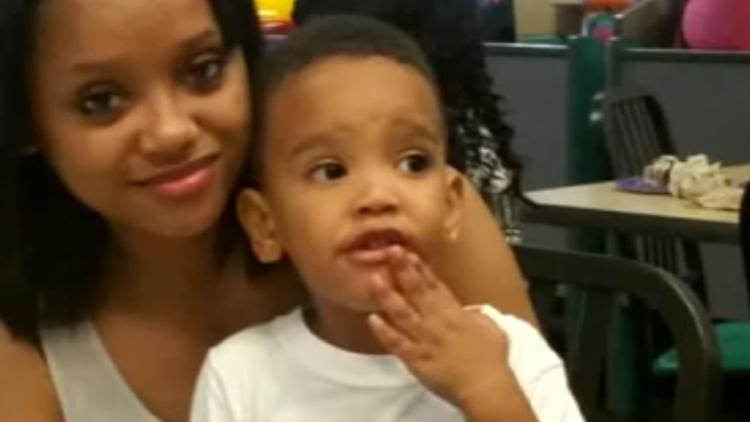 As the search continues, Sells-Moore held her daughter's Hijab, one of her most prized possessions she also left behind.
"It brings me comfort so I carry it," Sells-Moore said. "Somebody knows something,"
Selden's family is offering a $2,000 reward for information leading to her whereabouts.
Any tips can be reported to Louisville Metro Police at 574-LMPD. Tipsters can remain anonymous.
Copyright 2019 WDRB Media. All Rights Reserved.