MT. WASHINGTON, Ky. (WDRB) -- Monday night was a busy one for the Mt. Washington Fire Department, with in-house training for vehicle fires and crews in and out on emergency calls all evening long.
"It's like constantly playing chess," said Chief Michael Dooley. "You're having to move stuff here and move stuff there."
It's a problem here, and at just about every other volunteer fire department in Kentuckiana — not enough volunteers.
Dooley told WDRB News that the department currently has about 10 active volunteers. The ideal number is 20, but they haven't had that many in years.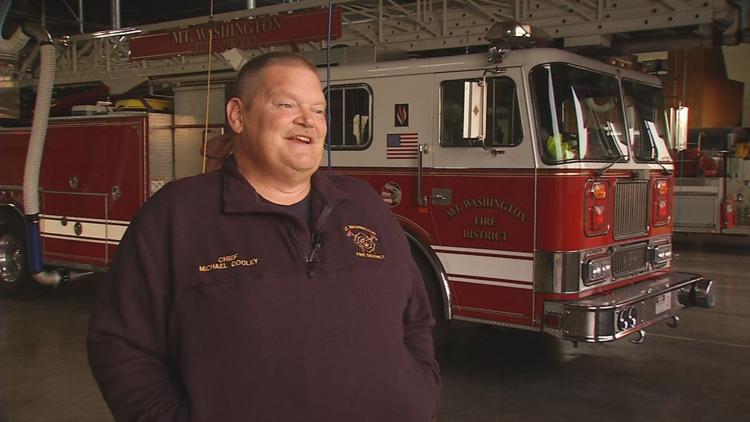 "The hours you have to put in to get the training to get started, it can be overwhelming," Dooley said.
Being a volunteer fireman can be time-consuming, but it often leads to paid careers. Mt. Washington currently has several paid firefighters that started as volunteers.
"A volunteer is out nothing but time," Dooley said. "We provide the equipment, all the training and we can guide you down the road to get you into one of the paid positions."
One of the things Mt. Washington's department is doing to combat this nationwide shortage is revamping its junior firefighter program. The program allows 16 and 17-year-olds to participate in hands-on training and helps them move right into a volunteer role as soon as they turn 18.
Dooley said there are even firefighters at the department that started as firefighters when the program was running several years ago.
It's those people who can get the department, and others, back where they need to be in terms of volunteers. At the end of the day, the more help, the safer communities are.
"The quicker we get there, the better off people are," Dooley said.
Related Stories:
Copyright 2019 WDRB Media. All Rights Reserved.