MT. WASHINGTON, Ky. (WDRB) -- Residents of a Mount Washington subdivision are on edge after several cars were burglarized over the weekend.
Most of the burglaries happened in the Autumn Glen subdivision, including two parked vehicles that were stolen in driveways. Surveillance footage from one of the homes shows two people walking up to a truck and trying the door. After realizing it was locked, the two go to the car next to it, which was unlocked. The people wearing hooded sweatshirts found $20 in the center console and left.
"It's just scary that it's happening so frequently and that it is so close," said Melanie Soto, whose neighbors have had their vehicles burglarized or broken into four times in four years. "So if they are breaking in and stealing the cars, I mean, what is going to be the next step? Are they going to be coming into the homes?"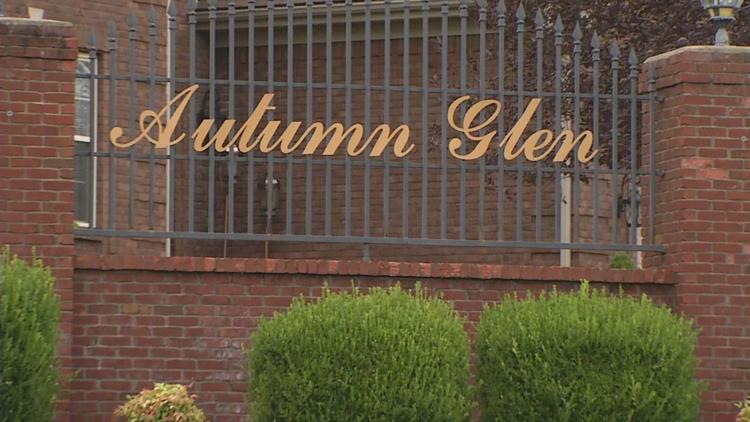 Since last week, police have taken 13 reports of cars being burglarized outside of homes. It's not just petty theft from unlocked vehicles. Mt. Washington police said two cars were stolen from driveways in the same subdivision over the weekend.
"One night and one weekend you will get a neighborhood hit real hard, and then maybe a few nights later, a different neighborhood," Mt. Washington Police Det. Jeremy Schmidt said. "Nothing you can actually pattern."
Greg Parrish, owner of Blacklabel CrossFit, said some of his client's cars were broken into in broad daylight.
"There are people leaving from the other class, and nobody saw the perpetrator. Nobody," Parrish said.
The windows to four cars were smashed in the CrossFit parking lot around 7 p.m. Wednesday during the class. The doors to the facility were open, and the cars were just feet away, but because the music was loud, no one heard the class break.
"Not only are you 20 feet away, but people are literally going to their cars feet away from where their cars were broken into," Parrish said.
Mt. Washington Police said the cars are usually unlocked, or something valuable is in sight. But it's rare so many windows are smashed all at the same time at the same place.
A gun was stolen from one of the Autumn Glen cars, and that has neighbors nervous.
"I have two small children. This community is a lot of young families with children," Soto said. "Yes, I am nervous."
If you have any information on the burglaries, you are urged to call the Mt. Washington Police Department at (502)-538-8143.
Copyright 2019 WDRB Media. All Rights Reserved.