LOUISVILLE, Ky. (WDRB) -- Three music festivals are coming to Louisville for three consecutive weekends. 
Hometown Rising is Sept. 14-15, Bourbon & Beyond is Sept. 20-22, and Louder than Life is Sept. 27-29. All three festivals will take place on site at the Kentucky Exposition Center, in an area called the Highland Festival grounds.
"We're expecting more than 25-30,000 (people), at least," said Ian Cox, spokesman for the Kentucky Expo Center. "Get here early, enjoy your time here, be patient."
Cox said Gates 2, 4 and 6 are your best bet for parking, but these parking lots are expected to hit capacity, so Uber and Lyft could come in handy.
"If you're a ride share driver, you need to access through gate 6 and then exit through gate 4," he said.
One of the things that should help some of those parking problems is now that Old Cardinal Stadium has been torn down, that can be used to park cars.
But even if you're not coming to the festival, there is a road closure nearby in effect all three weeks.
"The only street closure we have is on Phillips Lane east of Gate 1 to just under the viaduct. So we're not closed all the way to Preston, and it's open from west of Gate 1 to Crittenden Drive," said Doris Sims with Danny Wimmer Presents, the company putting on the festivals.
On a weather note, even if it rains like last year, this year's site should allow the shows to still go on.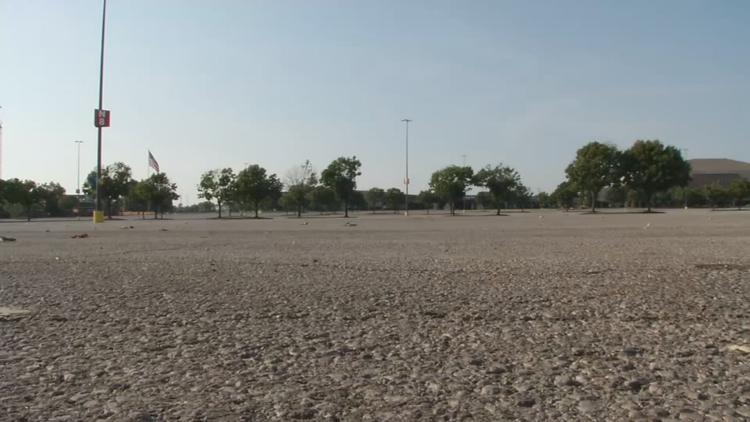 "We're not dealing with what we had to last year," Sims said. "The ground was so saturated. We weren't even able to get properly moved in."
The same parking plans are in place for all three festivals. Parking is $20 per car.
Related Stories:
Copyright 2019 WDRB Media. All Rights Reserved.