NEW ALBANY, Ind. (WDRB) -- The New Albany Floyd County School Corporation will allow high school students to return to the classroom five days a week beginning Monday.
The move comes following elementary and middle school students who are now back in-person. This was the first full week for middle school students.
"Several of our staff members, several of our kids and a lot of our parents were pretty excited," Superintendent Dr. Brad Snyder said of the day middle schoolers returned. "It had the feeling of a first day back. It was really good."
NAFCS said it has learned things through staggering the full-time start dates for the district. It adjusted school facilities to allow for social distancing in all areas of the buildings. Lunch rooms and classrooms are spaced out for students to separate.
However, the first days back are always difficult. Snyder said it's not necessarily COVID-19 related, rather struggling getting back to a routine.
"Buses were late, kids were late, forgot their schedules," he said. "It was not crisp in terms of the timing and rhythm."
Snyder said those things will "iron out" like they do every other year but that the district is prepared to adapt to any circumstance that presents a challenge.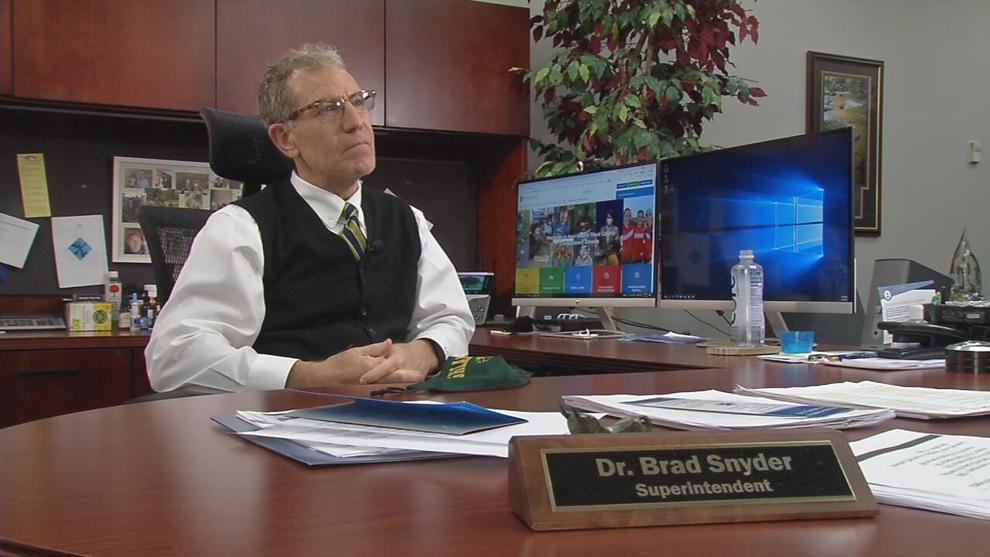 As of now, buses and transportation haven't posed an issue.
Around 2/3 of students at NAFCS have decided to return to the classroom while the remaining students opted for virtual learning. Having fewer students in the building allows for distanced transportation and learning in the buildings, the district said.
"We haven't had any need to put in additional routes or anything like that yet," Snyder said. "Our transportation department will watch that, but if we get a bus that's too full or it's impossible to get that three foot spacing, we'll add another route."
The return looks different than pre-pandemic school. Masks are still required, distance is mandatory, and there is frequent hand-washing and sanitization.
However, the move back to the classroom is preparing a path for things to return to the way the used to be, the district said.
"I hope it's all in our rearview mirror, and I hope our future is so bright we've all got to wear shades," Snyder said.
All students still have the option to remain learning virtually.
Copyright 2021 WDRB Media. All Rights Reserved.