LOUISVILLE, Ky. (WDRB) -- A four-year-old North Dakota boy is breaking barriers by jumping on a trampoline in his wheelchair.
Wyatt didn't let spina bifida stop him from reaching new heights at TNT Fitness in Fargo. Experts at the gym helped him safely "jump" up and down on a trampoline, and Wyatt kept yelling for them to go higher the whole time.
The inspiring video has been viewed by nearly 5 million people.
Allison Burggraff says her son enjoys going to the gym. "Every day we get to see these amazing men and women work with kids with special needs and really they're able to tap into potential that their parents didn't even know they had."
Trainers at the gym including Kim Pladson say it's not hard to see how Wyatt is capturing hearts on the internet. "If we can help transform other communities by our knowledge and to help bring this to other gyms so all children can be inclusive with all abilities, I think that would be something short of amazing."
Wyatt has been going to the same gym once a week for the past two years.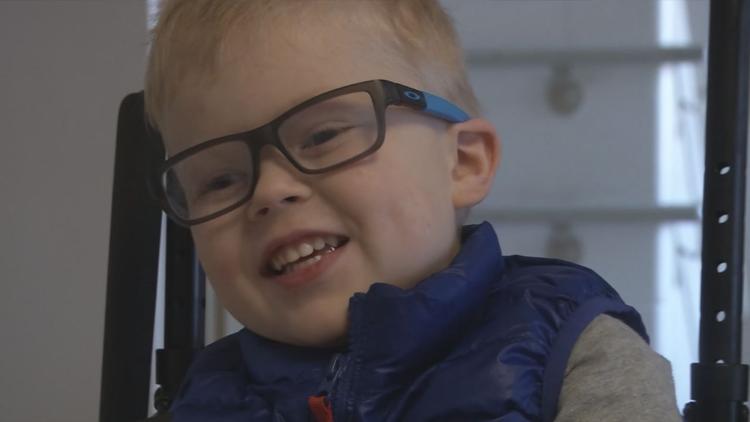 Copyright 2019 WDRB Media. All Rights Reserved.