(FOX NEWS) -- Police in Canada have released surveillance video of a suspected hitman who posed as a delivery man and shot a woman in the chest with a crossbow concealed in a large box when she answered the door.
According to an article on Fox News, Peel Regional Police showed the footage Monday seeking leads in the unsolved five-month-old case.
"This was not a random act," Supt. Heather Ramore said, according to CTVNews. "Comments that were made to the victim by the suspect indicate that the victim was targeted and that the suspect may have carried out the attack at the request of another individual."
Cops were called to the 44-year-old victim's home in Mississauga around 8 p.m. on Nov. 7.
Police indicated that the woman is lucky to have survived.
"The arrow used in this incident is designed to hunt large game such as moose and deer and inflict the maximum amount of damage possible," police said in a news release.
The brief video clip shows the suspect holding the box in front of him as he stands at the door waiting for it to be opened.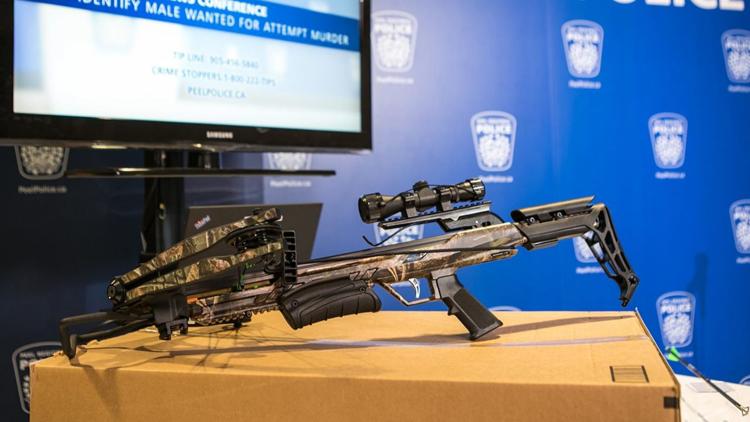 The footage then shows the suspect running off as the front door slams shut.
Police appear to have edited the video to avoid showing the exact moment when the crossbow was fired.
Police said the woman's assailant fled in a pickup.
Copyright 2019 Fox News and WDRB Media. All rights reserved.