NEW CASTLE, Ky. (WDRB) -- Seven years ago, Paige Thompson was in a coma for 10 days.
Doctors warned that she might forever remain in a vegetative state, because she'd taken a fall that no one should survive.
She was a cheerleader at Penn State University, where her brother was an All-Big Ten gymnast, when all her dreams were shattered as she slipped out of an apartment window and fell five floors. Miraculously an adjacent parking garage ledge broke her fall about halfway, likely saving her life.
"It's so crazy to look back and think how much I've been through and how far I've come and what God has carried me through," Thompson said. "Sometimes, I just can't believe it. Doctors said 1-in-a-million that you're even here! It's just crazy.
"It doesn't even feel like me sometimes when I tell people the story or read the newspaper articles or watch the videos."
Those videos remind her of a time when she couldn't eat on her own, dress herself or even speak. But that was until she shocked the therapist three weeks later by answering that her name was Paige. And working with the speech therapist made all the difference then ... and now.
Thompson got her masters at the University of Kentucky in speech therapy.
"I knew that was what I was called to do," she said. "I really feel so blessed that God gave me an opportunity for a second chance at life. I just know that this is where I'm supposed to be. The door opened for me to take this position."
The cheerleading in Thompson's life now comes from those she works with.
"You could clearly tell that she has the heart to do this type of work," said Jeff Miniard, an administrator at Cedar Lake Lodge, where Thompson now works. "I hear individuals we support coming down the hallway asking if Paige is here today, because they want to see her. They want to work with her. They want to talk to her."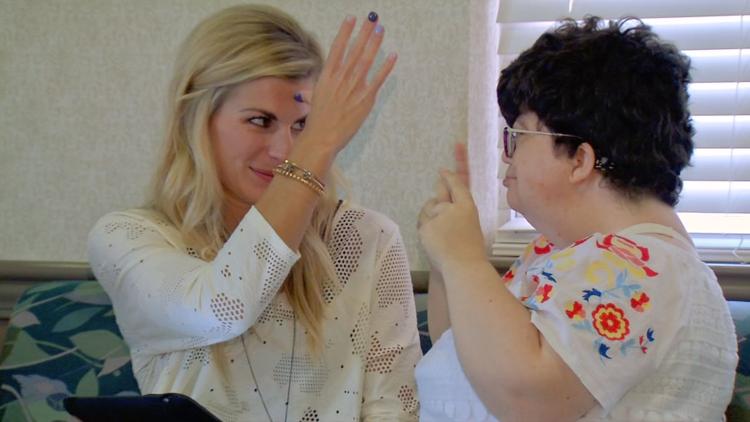 Thompson said after all her therapy at Frazier Rehab Institute, she's now 100% healthy. She wants to give credit to all the staff at Cedar Lake Park Place in New Castle, who give such great care and attention to the residents there.
"I love my job," Thompson said. "I feel like if I could be right here in five to 10 years, I'd be happy. Maybe just have a couple kids come along."
And that just might be the next chapter for her, because three months ago, Paige Raque became Paige Thompson.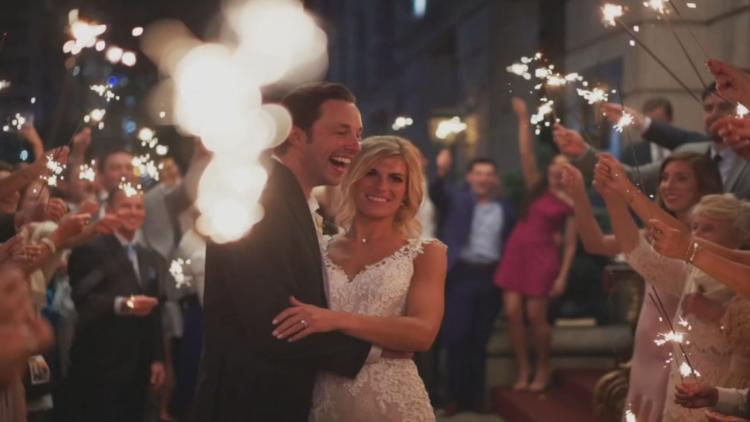 Copyright 2019 WDRB Media. All Rights Reserved.