LOUISVILLE, Ky. (WDRB) -- A Louisville nonprofit that helps cut grass at abandoned cemeteries was targeted by thieves who stole around $20,000 worth of equipment.
The person(s) responsible got away with three walk-behind mowers, valued at $4,650 a piece, three sulkies worth $275 a piece, four $390 weed eaters and a $2,000 trailer.
"They were all in that trailer," said Robert Lanning, the director of Dismas Charities in Portland. "Someone broke in, hooked the trailer up and drove away."
The charity operates halfway houses and utilizes its residents to serve in different areas around Louisville.
For nearly 20 years, the residents have been maintaining three abandoned cemeteries: Greenwood, Eastern and Shardein. The land totals more than 50 acres, and an estimated 115,000 people are buried there. 
"Without us, it will take volunteer groups, and there are some that help out every so often, but it has to be done weekly in the summer, otherwise you can't maintain it," Lanning said.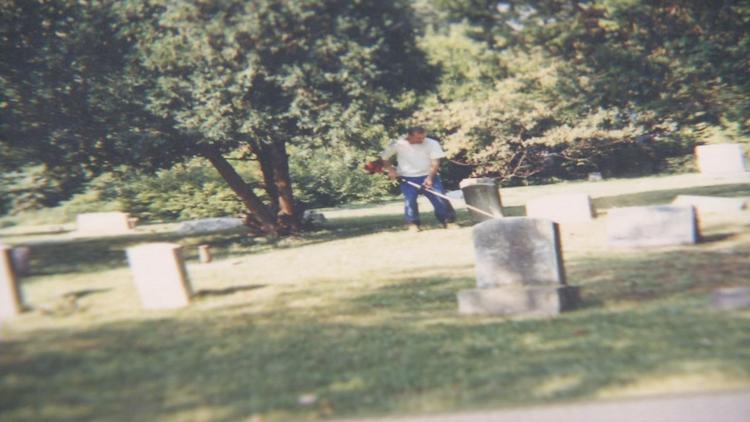 In the late-1980s, the attorney general investigated, and dissolved, Louisville Crematory & Cemetery Company for improper burials and wrongdoing at Louisville's Eastern Cemetery. The dissolved company owned and operated Greenwood and Schardein cemeteries as well. 
According to the Jefferson County Property Valuation Administrator's records, that parcel of land is still owned by Louisville Crematory & Cemetery Co., but that company doesn't exist. The property is technically in the hands of the attorney general's office, and it doesn't have the funding for upkeep of cemeteries like Greenwood, Eastern and Schardein.
That's why the work by residents at Dismas Charities is so crucial.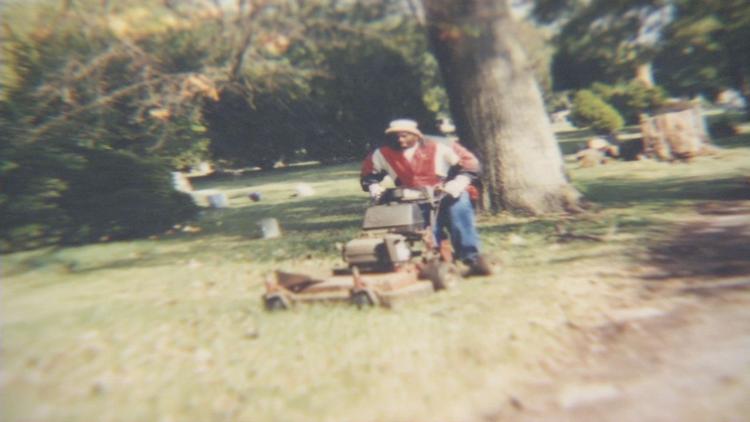 "It is offensive if you have a loved one buried somewhere, and the site's not maintained," Lanning said.
In November, a tree had fallen in Shardein Cemetery, and WDRB News talked to a frustrated man who couldn't find his family members' graves.
Lanning fears that could only get worse if the equipment isn't returned.
"Worst-case scenario is nothing happens, grass grows, and people get hurt," he said.
The Louisville Metro Police Department is working with the charity to locate the stolen equipment, but Dismas is open to any donations of equipment it could get. 
If you'd like to donate lawn equipment, you can contact Robert Lanning at 502-584-3733. You can learn more about Dismas Charitiy's mission at dismas.com.
Copyright 2020 WDRB Media. All Rights Reserved.