ELIZABETH, Ind. (WDRB) -- Running, but with nowhere to go. An Elizabeth, Indiana, man found himself in an unusual situation on Monday — and that's exactly where neighbors wanted him to stay.
The quiet town of Elizabeth doesn't see a lot of excitement when it comes to crime, but it was a different story Monday morning.
Police say 21-year-old Khristian Durbin was walking into unlocked homes off Beech Street — as the residents were inside — even giving them fist bumps as he walked through.
Kathy Hensley owns the 1819 General Store and noticed someone suspicious outside around 9:30 in the morning.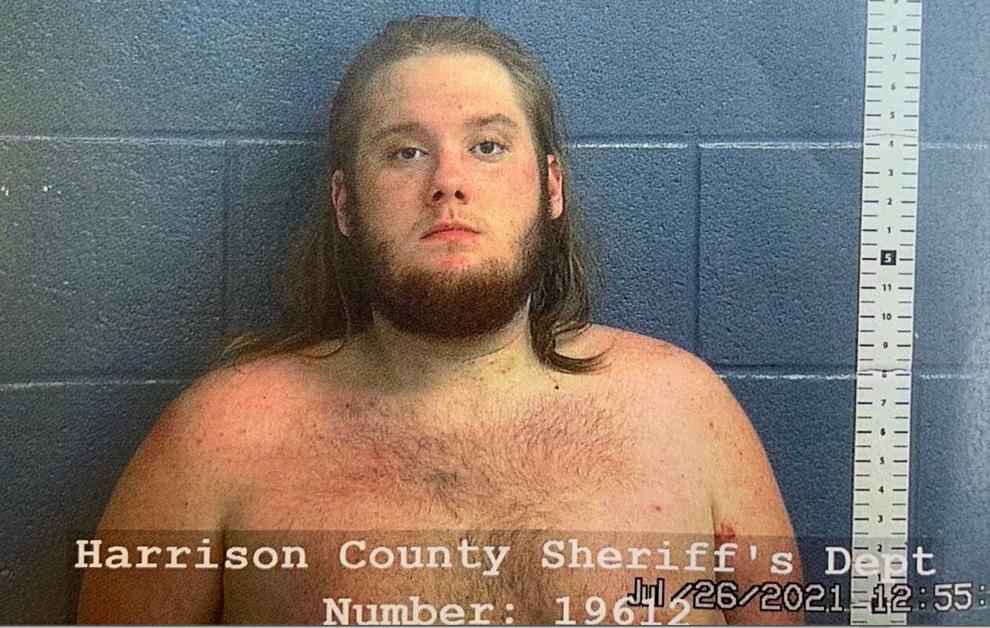 "About 30 minutes later, Misty got a call that somebody broke into her house and I said 'Did he look like this, did he have a black backpack on?' And she said yeah and I said I know where he was so that's when we took off to go find him," Hensley said.
The Harrison County Sherriff's Department says after Durbin broke into the two homes, he ran across the street and approached a different home, with a cellar. He opened the door, went down inside and that's when some quick-thinking neighbors stepped into action.
"I pulled up and he had just gotten in and I was like, I don't want him getting out, so I jumped up on top of it and then he started hitting it with his shoulder and that is when everybody else jumped on it," said Jennifer Day.
That's when the group called 911, snapped a photo and posted it to Facebook, one of the women on the phone with 911, and Durbin — inside the cellar.
Police arrived 10 minutes later. Once Durbin jumped out, he took off — but was quickly tased and arrested.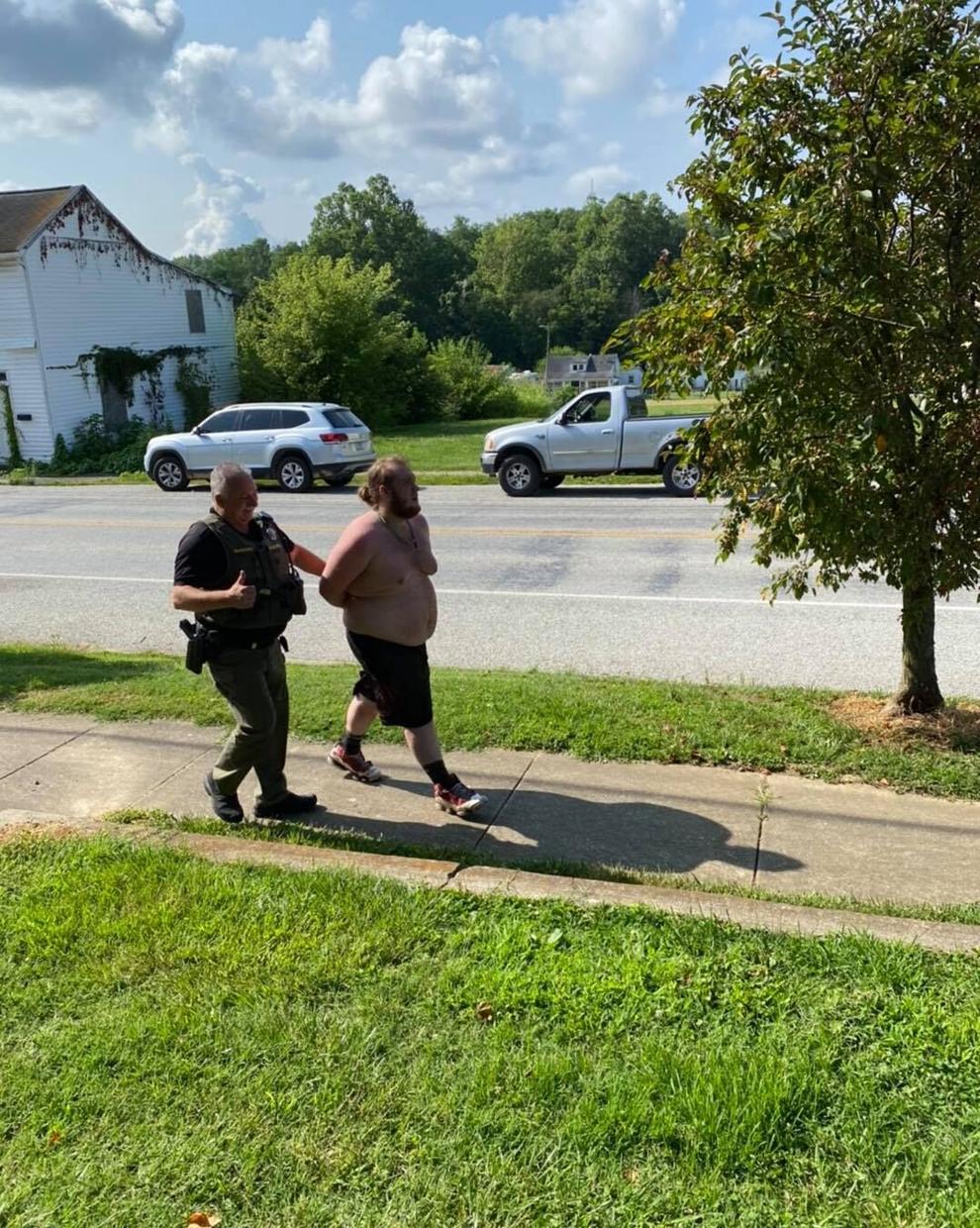 Deputy Chief Mike Kurz was one of the arresting officers. He said Durbin was determined not to go to jail, offering deputies money in order to stay out of jail — first $1,000, then $2,000 then finally $5,000. Deputies told him that was unethical and illegal and charged him bribing law enforcement officers.
Durbin is also facing charges of trespassing and resisting arrest.
"He did say that he was looking for an old girlfriend or something like that," Kurz said. "His story was very convoluted and didn't really make a lot of sense."
Those who helped keep Durbin in the cellar until police arrived said they can now laugh at the situation and agree the first thing they need is a padlock for the cellar.
Copyright 2021 WDRB Media. All Rights Reserved.