BARDSTOWN, Ky (WDRB) – Combating an already growing problem before it gets worse. Tuesday night parents and health experts in Nelson County sat in for a discussion about vaping.
More than 40 people have died of vaping-related illness across the country, and Kentucky health experts have a message for parents: know what to look out for.
Just days after Bullitt County Schools filed a lawsuit against electronic cigarette maker JUUL, Nelson County health officials want parents of county and Bardstown city schools to be aware of what their children may be taking to school – something that is easy to hide.
"It's odorless so often times parents have no clue ... you can't smell it on them like you can a cigarette," said Tiffany McMinoway, from Cumberland Family Medical Centers. "They are really hard to identify so that is very important for parents and caregivers to know what they are looking for.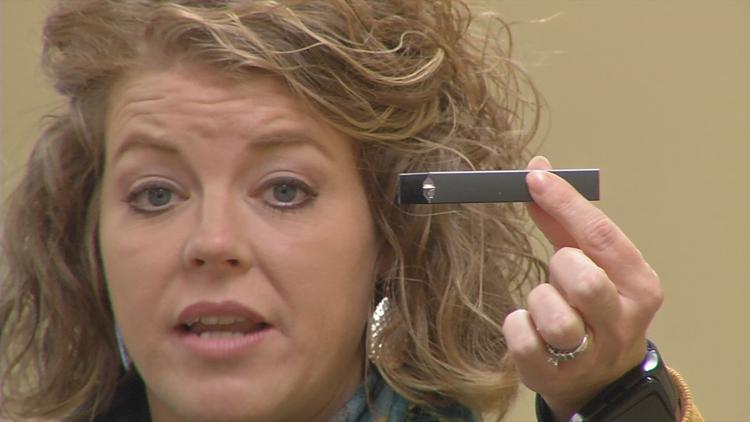 With several devices barely bigger than a flash drive, health officials say students often vape while sitting in class — gone are the days of students having to sneak away to the bathroom.
Amy and Todd Bowman, who have a son in the district who's a sophomore, went to the meeting to be more informed.
"It doesn't matter which school you're at ... it's there. Kids will get it from anywhere," said Amy Bowman. "(Our son) says the kids think they look cool smoking, for one, but they don't know what they are getting."
The U.S. Department of Health and Human Services urges parents to learn about the different shapes and slang terms teens use to refer to vaping. Educators are also encouraged to reject youth tobacco prevention programs sponsored by the tobacco industry.
"I think I was a little in denial on "oh my son was just in the wrong place at the wrong time," and got caught with it being passed at school and I don't think that was the case," said Bowman.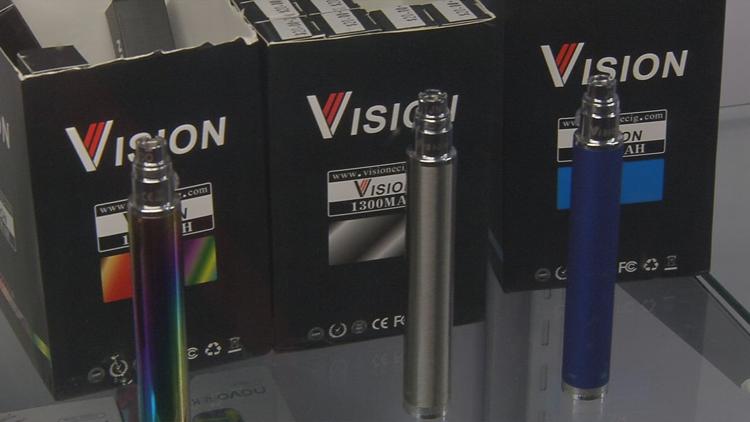 The lawsuit filed in federal court Monday by Bullitt County is the first of its kind in the state but their attorney believes more will follow.
Related Stories:
Copyright 2019 WDRB Media. All Rights Reserved.